Name: Vincenzo De Gregorio
From: Revere, MA
Grade: vincentdegregorio05@gmaill.com
School: vincentdegregorio05@gmaill.com
Votes: 0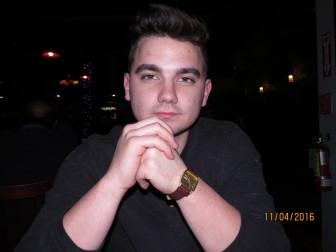 I am a son, a brother, an athlete, a student – a work in progress. A work in progress that is quite selfish for a selfless reason. Everything I do has a purpose behind it and as I aspire to be an entrepreneur one day, I will carry out this mindset.
             My brother Emilio is five years older than me, however, our roles are reversed. I am the "big brother" in the relationship because Emilio has a learning disability. Instead of me going to him for advice and help, Emilio comes to me. Emilio is currently attending community college, and I frequently need to put aside my own work to help Emilio with his. If he forgets his chores, I often have to pick up the slack because Emilio also suffers from ADHD. I often feel like I need to take on the workload of two
people, and because my parents focus much of their attention on Emilio, I have become extremely independent. Almost everything I do, I need to do by myself, and that's the way it's been for a while. I am thankful for my relationship with my brother because it's enabled me to push myself to set and achieve goals. 
             My cousin Angelo was diagnosed with lymphoma, a form of throat cancer. After sobbing for days, I realized there was an opportunity in the situation for me to do another great deed. I was inspired and I formed the Future Entrepreneur club at
Revere High School. Our goal was to raise money anyway we could, which is quite selfish. However, all the funds are going to be given to Angelo so he can put it to further his education after he is done with his treatment. My team and I have sold gallons of cold brew coffee to the school's faculty and the students. Everyday I push to get more and more customers so we can try to have Angelo finish college debt free.
             Everything I do is to help others and all I have ever asked for in return is their gratitude. Even though I serve others before myself, I still maintain myself. With a 4.02 G.P.A, a three sport athlete, and an active member of 7 clubs including the National Honors Society and Treasurer of Spanish Honors Society, while never missing a day of highschool throughout my highschool career.
Thank you for your time and consideration.