Name: Nicholas Savastano
From: Montville, New Jersey
Grade: Sophomore in High School
School: Don Bosco Preparatory High School
Votes: 0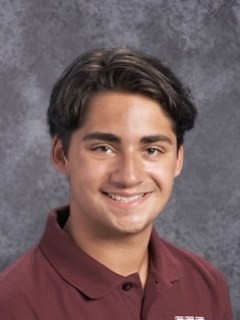 Savastano
1
Nicholas
Savastano
DmvEdu.org
Community
Service
17
April 2017
A
Call to Service
The
area in which I felt a vocation to serve my peers was in youth
ministry. I have chosen this path because I felt God calling to me to
share my passion for theology with others in the hopes of
enlightening them to how much God loves all of us. I volunteer as an
altar server at my local parish, however, I primarily work as a
confirmation teacher for students that are only a year younger than
me. I am fortunate to have gained the confidence of the staff and to
have become the youngest religious instructor in my parish's
history.
I
have served my religious community with dual responsibilities most
Sundays, since the sixth grade. This past academic year, I logged
over one hundred and thirty-four hours of service. As a Confirmation
educator, I taught students how to see the ways in which God touches
their lives everyday, even in ways they may not be aware of. My goal
was to inspire their faith by exciting them with real life stories to
keep them interested, not just teaching straight from the text of the
material.
Perhaps
the most difficult challenge I encountered was the students who acted
out inappropriately and sometimes aggressively towards other
students, staff, and ultimately myself. In contrast to this, the
greatest source of satisfaction I discovered was the students
attending who
yearned
to learn new things, asked enthusiastic questions, and truly
understood my teachings and life experiences relating to that topic
at the time.
Perhaps
the most valuable lesson I learned in my time of service is the
virtue of patience. This lesson came from the tests God gave me on
how to handle students that were less enthusiastic and extremely
disrespectful towards myself, as well as his or her classmates.
Looking forward, I will carry the numerous lessons learned as a
teacher on meeting people where they are at. Everyone has their own
journey and arrives at their destination in their given times.
My
activities are "forward looking" because I can utilize what I
have learned in many different situations. To me, "forward looking"
means taking lessons learned from personal experiences and being able
to apply them to situations one may encounter later in life. Through
my actions, I hoped to make a difference in helping people "pay it
forward" in regards to the teachings of God and even simply being
kind to one another. In the future, I fully expect to see my efforts
make a difference by witnessing more youth involved in the parish and
watching them strive to "pay it forward."