Name: Rachel Richard
From: Granada Hills, Ca
Grade: 11
School: Valley Academy of Arts and Sciences
Votes: 0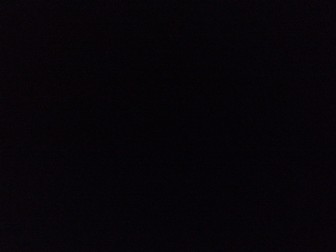 For the past three years, I have volunteered as a counselor for YMCA
residential summer camps. Every summer, we spend three weeks in the
forest, with camp fires, activities, and friends. The program has
impacted me so much that I look forward to those three weeks all year
long.
On the surface, I
provide guidance to a group of ten girls, but my actual
responsibilities are to support and encourage the girls to overcome
fears, like ropes courses and horse riding and teaching them the six
pillars: trustworthiness, respect, responsibility, citizenship,
fairness, and caring.
The most
satisfying part of being a counselor is when one of my campers ask me
to be their mentor, this creates a bond that I can't even begin to
explain. I have learned not only how to be a better person from this
camp but also how to be a good authority figure. The camp has also
helped me find confidence in myself and my abilities to be a leader
in different situations.
I am studying
environmental sciences in college and I want to use that degree to
teach children about the things happening in our world. I believe
that children are our future, so it's my generation's
responsibility to make sure they understand what is happening. I want
to work at a camp that hosts schools and teaches young students how
to care for our environment and introduce them to ways they can help.
"Looking forward" means that my generation sets up the world in a
way that is better for coming generations so that when they are able
to, they can also help. It's like a positive cycle: when one person
does some good and someone sees that, they then do some good and it
keeps going forward. I know that volunteering with the YMCA has done
some good for me because I am now part of that positive cycle. I
started as a camper and it was my counselors that made me want to
become a counselor myself. I know that when I have a kid that's
struggling at home, I have to make sure this person has an amazing
time at camp. I want to make sure they have a safe place and
something to look forward to. If they come back, then I hope I have
made a positive impact in that child's life that they will hold with
them forever. I am hoping that I will still be volunteering with this
program in 10, 20, even 30 years. I eventually want to be a director
at the camp because I know the opportunities this camp holds; it gave
me something to believe in and I know the directors are responsible
for that. I hope that when I'm a director, the little 7 year old kids
that I am counselor for now will want to be counselors themselves,
so they can have the opportunity to make a difference in someone
else's life to. That's when I will know that I have made my mark.