Name: Gillian Leighann Pritchett
From: Macon, GA
Grade: College Freshman
School: Wesleyan College
Votes: 0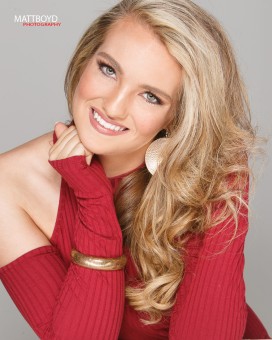 Throughout
my teen years, I have learned the importance of volunteering and the
satisfaction that comes from doing something for others without
expecting anything in return. Volunteering has taught me that giving
of myself and putting others' needs first is vital in being an
effective part of any community.
Through
years of volunteering, I have seen the faces of Golden Olympians
light up as they share their expertise and knowledge, and for the
past nine years, as a volunteer at church, I have witnessed the joy
on children's faces as they are taught Bible stories that instill
in them positive morals and faith. I've experienced the infectious
happiness of girls who are made to feel beautiful in a special needs
pageant, enjoyed the laughter of seniors when visiting nursing homes
and seen the worry melt away from senior's faces when working with
the Rebuilding Together program to complete tasks around their homes.

However,
five years ago, I found my passion. After nearly being killed by a
drunk driver in a head-on crash and having two other drunk driving
crashes directly affect my family, with one resulting in the death of
my favorite cousin, I needed to do more. I
partnered with local law enforcement, the Georgia Department of
Transportation and Mothers Against Drunk Driving (MADD) as their
Middle Georgia Teen representative to educate people about the
dangers of distracted and drunk driving. I advocated at the state
legislature for stricter drunk driving laws and ignition interlock
systems for first-time offenders, and I served on MADD's
state-level Georgia's Teen Influencer Group for two years. I speak
to MADD's Victim Impact Panels and local driver's education
classes about the hazards of distracted and drunk driving. At first,
it was really difficult speaking at the VIPs, filled with people
already ticketed for drunk driving or other infractions, but I spoke
about how drunk driving has personally affected me, in hope that I
could make a difference. In the driving classes, I ask attendees to
sign a pledge card promising to never drink and drive and as a
reminder of their pledge, I give them bracelets with the motto, "Be
Accountable, If You Drink, Don't Drive" engraved upon them.
I
also created a social media movement #DriveWise, which is used on
social media outlets to educate the younger generation on the
importance of making good choices while driving. I post educational
articles and videos, as well as trivia facts and pledge challenges,
to encourage people to make wise decisions while driving. I also give
out my business cards with my social media accounts, my mission for
#DriveWise and a toll-free number for free tows for drunk drivers.
My
overall goal is to get drunk and distracted drivers off the road and
to help make our roads safer. I
have learned that through educating the public about the hazards of
drunk driving, I have the potential to save lives.
If my efforts help save just one life, then I have made a difference.