Name: Lauren LoPresti
From: New Rochelle, New York
Grade: College Freshman
School: Iona College
Votes: 0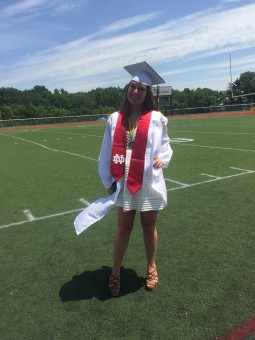 It
is such a deserving feeling in life to come to know the true value in
helping others. During my freshman year of college I was lucky enough
to experience the importance of helping others. Upon coming to Iona
College in the fall of 2016 I got to partake in not only one, but
also two different service projects that would change my life. These
two events were the Midnight Run and helping at the Boys & Girls
Club through Iona. These experiences changed my perspective on life
ever since I partook in them.
Helping
at the Boys & Girls Club in New Rochelle with Iona entitled a
group of college students who volunteered their time to be sent to a
local center to socialize with less fortunate children for a few
hours. This experience truly impacted me in seeing that just being
there to play with these children truly made an influence on their
day ahead of them. Simply playing with Legos and coloring pictures
with them brought out the biggest, brightest smiles on their faces
and it was such an overwhelming and unforgettable feeling of
happiness. These kids did not have the best home lives, but when we
entered the room it was like these children were all new people and
they could just be kids and have fun with us all. This opportunity
taught me to always remember that the little things in life go a long
way.
The
Midnight Run too left me with a message that I will forever carry
with me as a person. With going on the Midnight Run I took from it
the lesson that the slightest sacrifice of your own can change
someone else's life in a way I would have never thought imaginable.
During the Midnight Run I went to Manhattan to distribute food and
clothing to homeless people who did not have much. Throughout the
night the temperature got pretty cold while standing on street
corners of Manhattan, but not once did that stop me from giving to
those who needed it most. This made me come to see that these harsh
conditions are what some people have to cope with on a daily basis
leaving me with the message to never take even the most little things
in life for granted. Giving up my time to provide those in need with
basic essentials was the least I could do to give back to my
community. In the future, I hope to receive more opportunities to
take part in projects at my school such as the Midnight Run along
with many others. The smallest acts kindness can go a long way in
helping others.
In
the end, I have come to the conclusion that giving back is both the
best gift to give and receive. The simplest things can have the
biggest rewards and these two opportunities have taught me lessons
that I will forever carry with me throughout my life.