Name: John M Skakun
From: Massillon, OH
Grade: 11
School: Jackson High School
Votes: 0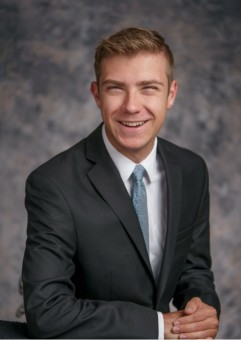 John
Skakun

During
high school, I have devoted myself to promoting the rights for
impoverished and underrepresented peoples around the world, primarily
through education. Weekly, I spend at least 20 hours managing,
overseeing, and obtaining funds for my two nonprofit organizations,
Books For Change – Orissa and Connected United 4 Change (CU4C).
Respectively, I established an independent learning center in
Balugaon, Odisha, India which serves below poverty level students. I
raised funds to construct the building, collected materials to send
to India, developed a comprehensive and widely acclaimed curriculum,
hired, and pay teachers and housekeepers. Books For Change works with
and has been praised by Prudential Financial, the Asia Society, the
Walt Disney Co., Youth Service America (YSA), and the White House for
our outstanding dedication to service. Secondly, I am the treasurer
of CU4C, an organization I helped to create. It is a union of schools
around the globe which work together to promote sustainability and
equality. Currently, we are raising funds to buy lanterns for
students in Bumpe, Sierra Leone. I have also spent considerable time
volunteering at Casa San Miguel Orphanage in Ponce, Puerto Rico.
Additionally, I participate in American Cancer Society events and am
a member of the Jackson Academy for Global Studies, International
Baccalaureate, the International Studies Schools Network, World Peace
Youth, YSA, and the Asia Society.
The
most difficult part of this process has been raising funds. Larger
organizations do not take young people seriously. Even when I
presented all my official documentation to organizations, I was often
turned away because I seemed too young and thus deemed
"inexperienced." Furthermore, the great distances and cultural/
time differences are quite difficult. However, learning how to work
with very different people, even if that means communicating through
hand gestures, has shown me that everyone wants the same thing:
sustainability and happiness, and providing equal opportunity
education to the world enables that.
In
the future, I wish to continue my focus on international affairs and
service by attending George Washington University and studying
international business and Spanish in Washington, DC. Most notably, I
have already taken the necessary steps to obtain internships at the
US Department of State and the Venezuelan Embassy. I hope,
eventually, to work at the State Department to represent the United
States and its interests worldwide and to promote the welfare of
those in need around the world. Most notably, I would like to work
with the governments of Guatemala and Nicaragua to promote the rights
of indigenous peoples working as slaves on coffee and cotton
plantations. The general fact that slave labor is in practice so
close to home is especially disconcerting.
I
believe my nonprofit work thus far has greatly aided their respective
communities. I know for a fact; Balugaonese students are doing better
in standardized tests than ever before. Furthermore, students in
Bumpe have increased their winter school hours because they now have
adequate light. I am still not satisfied, though. It has become my
life goal to advance the rights of underrepresented peoples around
the world and I look forward to continuing that goal at the next
level of my education and eventual employment.