Name: Savannah Hall
From: Fairfax, Virginia
Grade: 11
School: W.T. Woodson High School
Votes: 0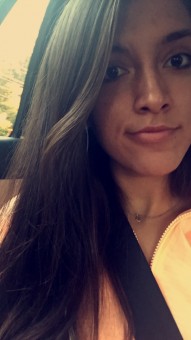 On
October 29th, 2012, Atlantic City, New Jersey was struck with 80 mph
winds and downpour rain that caused over 300,000 homes to be
destroyed or damaged. Hurricane Sandy is known to be the deadliest
and most destructive hurricane of the 2012 Atlantic hurricane season,
as well as the second-costliest hurricane in United States history.
Every year, for the past ten years or so, my church has taken part in
a yearly mission trip. The summer of 2016, Grace Episcopal Church
took about 15 youth and adults to New Jersey to help rebuild a
portion of a house for a handicapped family who was affected by
Hurricane Sandy 4 years before. By taking part in this volunteer
work, I realized how drastic the effects of this horrendous hurricane
were. We drove about 45 minutes each morning to the house we were
working on, and every trip there and back, there seemed to be another
house that was destroyed from the hurricane. Mild construction on a
house with no air conditioning in the middle of July is a lot harder
than it seems, especially when your job is flooring. A friend and I
had to measure and cut the pieces for the flooring, and make sure
everything fit perfectly. It doesn't sound too hard, but it
certainly is. Fortunately, this trip helped me appreciate the life I
have, and made me want to help out much more with those who need it.