Name: Amy Lai
From: Germantown, MD
Grade: 1999amylai@gmail.com
School: 1999amylai@gmail.com
Votes: 0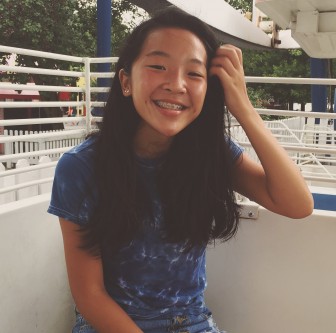 As an artist, I frequently volunteered at art related programs throughout my high school career. The one that left the biggest mark
on me was at Arts Barn. I started my volunteering at about eight A.M in the summer mornings and ended at about four P.M;
I did this for five days a week for about five weeks during my summer of 2014. I mainly volunteered as a teacher assistant by guiding young children in art making techniques, setting up classroom materials, and monitoring the kids during and lunch. I thought that volunteering would be simple; I've always been an artist, believing that the job would be easy. Yet, I realized how many other duties were a part of these art programs. I found it challenging to keep my patience when my tasks included non-art related jobs like looking after children or cleaning up horrible paint spills. However, I learned to overcome these challenges by learning that volunteering is much like the real world: no matter what career choice I settle on, even if I'm completely sure it's my dream career, I'll always encounter duties that I will probably dislike at first. Yet, I should still complete the task full-out. Trying your best, even for things
you make not like, will still be fruitful. I learned to be patient in everything I do, and take the time out my day to slow down and
understand others, even children. Once I started to actually engage with the children, I found myself filled with laughter and energy. I
played games and truly talked to them. I sat with them during class and even learned how young children perceived art. I ended that
summer with dreadful good-bye's to children that I never expected to even become attached to.
I found myself most satisfied once I learned that small actions can affect positivity. Even by just smiling at a child, they looked up to me as their role model. It is satisfying knowing that I contributed to the children's happiness at a summer art camp, a factor that can determine their overall love for art.
I take pride in knowing that I have helped these kids "look forward". I believe that my volunteering left a positive impact on the children, hopefully influencing them to continue with art in the future. As for change, I hope to take the lessons of patience and passion that I've learned from this experience and take it with me for the rest of my life. These traits can enforce a positive impact to those around me, and I believe that they will help make me become a better person in general. I think my volunteering has made a difference. I hope that I have given the children a bigger passion and love for art, giving them more opportunities to imagination and creation. I spent my hot summer days with children much younger than me. In the end, it is they who have taught me valuable lessons.