Name: Nathan Alejo
From: Morgan Hill, California
Grade: 12
School: nalejo23@aol.com
Votes: 0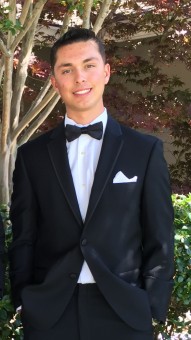 Nathan Alejo
AVID
5/1 May 2017
Community
Service
Over break, i had
done my community service hours at the Gilroy Senior Center, I was
able to get involved with this program because of my Aunt being one
of the supervisor who runs the program and she said it would be a
great opportunity for me to experience helping out. To me the need to
want to help was for me to experience what it is like to spend time
with elders, it was nice to give them your time of day and making
them feel important. Listening to their life stories and the wisdom
they have. To me i feel like helping out there was a great
opportunity for them to feel like they were hip, and i'm pretty
sure by them hanging out with me they learned more about the "new
generation" , which probably made them feel more a part of society.
My most memorable experience while i was there was helping out with
the yoga stretches before we started a dancing session, why? Because
we had time to bond and we were able to get know each other
individually, we learned eachothers strengths and weaknesses and
were able to come together so that everyone felt apart of the
session. Over all this what a memorable experience for me and Yes, i
see myself going back in time when i have more free time in my future
days, it was a great because I learned that helping others not only
makes me happy but also other people happy and besides that I get to
make amazing new friends.