Name: Thomas Jassen Swisher
From: Wellston, Ohio
Grade: 10
School: Wellston high school
Votes: 0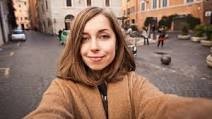 Every
now and then I go assist the local Elementary school with their
reward days. I often tell the kids good job and keep their grades.
Then I proceed to tell them the benefits of receiving good grades and
how their grades will eventually make a huge impact on their life.
How they need to keep their nose's to the grindstone and study so
they will be a well rounded student. Then hopefully score well on
their ACT and go to the college of their dreams.