Name: Ikechukwu Anaele
From: Bowie, Maryland
Grade: 10
School: Bowie High School
Votes: 0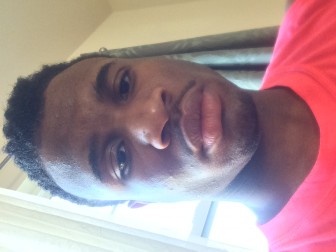 Ikechukwu
Anaele
The
areas of volunteer work I have done have varied. I like to be
versatile. I often volunteered at my church as an alter server and a
youth group coordinator. I would do this once a week. I occasionally
still do. I also volunteered at my local library during the summer of
2016. This involved working two hours a day, five days a week helping
young children to read and become interested in reading. I would
have done more hours in a day but the library limited me. I have also
volunteered in a nursing home my mother worked in. I would help
nurses take care of the elderly. I deeply enjoyed this because this
enabled me to hear stories from the elderly and listen to their life
lessons from their vast life experience. I believe they enjoyed
having a young adolescent listen to them and also having the
opportunity to share their experiences. I volunteered at the nursing
home for about a month. My biggest challenge has been to find the
time. I have a very busy schedule and not enough time. I have gained
satisfaction in knowing that I have helped make someone else's life
better if only temporarily. The main thing I learned as a volunteer
is how to prioritize. I have to male volunteering a priority and find
the time to do it. Forward looking to me means preparing for the
future. My volunteering helps me do this by instilling in me a sense
of purpose and selflessness. I hope to make the world a better place.
In the I can only hope that I have made a difference.