Name: Jordyn M. Kwitschau
From: Batavia, Illinois
Grade: Senior
School: Batavia High School
Votes: 0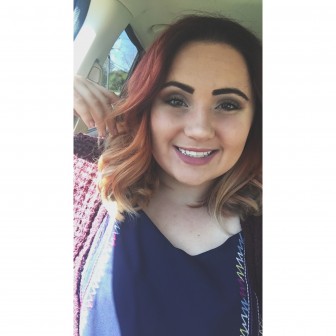 Community
service has, and will always be an immense part of my life. From a
young age my mother instilled in me the importance of giving back to
the community, whether that be making a meal for an elderly couple
down the street or donating toys to 'Toy for Tots'. Ever since
these cheerful days of my childhood I have made sure to maintain
those good morals that I was raised on. Today, in my ever so
expanding schedule as a second semester senior, I still, thankfully,
manage to find time to give back to my community. As a member of the
National Honor Society, Student Council, Interact Club, and FEA, I
am blessed with so many different opportunities to reach out to those
in need. So far this school year I have recorded nearly 150 hours of
community service through or outside these remarkable organizations.
I have been given with the opportunity to coach through my cheer gym
for the third season; helping the younger generation of athletes
develop not only skills but life skills has honestly been the light
of my life. I hope I have as much impact on their lives as they do on
mine. This past fall, through my FEA club I participated in 'Read
for the Record' where we read "The Bear Ate Your Sandwich" to
three different elementary schools in our district. I was lucky
enough to be assigned to bilingual classroom where I was able to
help the students feel accomplished in the tasks that were assigned
after the reading and sharpen up on my spanish skills as well.
Another one of my favorite volunteer opportunities was cooking meals
for those staying at the Ronald McDonald House near Central Dupage
Hospital. Being able to bring even small joy to those going through
such a hard time in their family made me smile more than I ever
thought possible. Volunteering in anyway, truly has made me so much
more aware of how truly blessed I am, having a family that is healthy
and loves me, coming home every night to a warm house and food on the
table, and most importantly being able to have the opportunity to
receive a higher education. I cannot wait to attend my school, IUPUI
as a full time student, studying my heart out and giving back to a
new community as well.
I
feel as though my volunteer activities have been extremely forward
looking. I believe that forward looking means to look ahead to the
future and help make the world a better place for everyone. I believe
that any type of volunteering, whether it be helping an elderly
couple take up their garbage cans each week or raising money for a
foundation, can impact our future in a positive fashion. Bringing
hope into people's lives can create a chain reaction of good
spirits and good doing. I hope that my volunteer work has impacted my
community in the best possible way and when I come back in several
years I feel as though I would have made an impact and inspired a new
generation of dedicated volunteers and just an overall better
community.