Name: Andres Garcia-Fuentes
From: Ontario, California
Grade: andrejvar1999@gmail.com
School: andrejvar1999@gmail.com
Votes: 0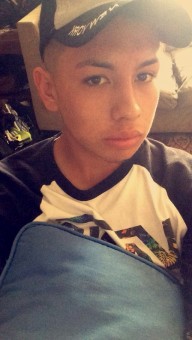 This year community
service has been a great experience for me because I experience new
events and socialize with many people. This year I wanted to really
get more involved with my school due to not being able to play a
sport at the beginning of the year , I tried attending every
opportunity there was so I can spend time with my AVID family. Some
of the opportunities that I took this year were mostly when I had the
opportunity to help others for college,FAFSA and Barke for Life. At
the beginning of the year Mr. Q asked us how we would leave our
legacy and I believe that I have begun to do that by being the first
class to have a group of seniors have a whole day to apply to
college. Being part of this process was really heartwarming because I
got the chance to help many of my fellow senior friends take the next
steps in their life. After this event many seniors that I had not
talked to thanked me personally for helping them because they were
really stuck in what to do. When I signed up to be part of this, Mr.
Q was only going to pick a few from the class because not many of us
had the knowledge on how the CSU system worked. I also got the time
to spend with a few of my AVID friends who I consider my brothers
now. Another great event was FAFSA night, this was when seniors had
the opportunity to come and register for FAFSA. This was by far the
most I have done to help people, the morning had started with a
presentation that we had to do and I believe that I nailed it. Later
in the day my job was to set up the computers and use my Spanish
speaking abilities to help those families who only spoke Spanish. I
was out greeting parents and students as they pulled up for a good 1
and a half. Then came the most important part which was to get the
parents to the correct rooms and seated properly. When all that was
done, many of the parents had no clue on what to do so I can honestly
say that I helped about 100 parents that night. I had a group of
amazing classmates who volunteered and got the job done as well. That
night I remember I was so happy and satisfied with myself due to the
commitment and help I gave many families. The Catwalk is another
great event here at Chaffey which collects money for a good cause
while we go out and walk around the city of Ontario. At first I was
hesitant to go because I had soccer practice but I got to convince my
coach that the whole team should go, so he said yes. This Catwalk was
memorable because all the whole team went and I was just walking with
my coaches and discussing things about our team.