Name: Mercedes Wisner
From: Reading, PA
Grade: High School Senior
School: Penn State Berks University
Votes: 0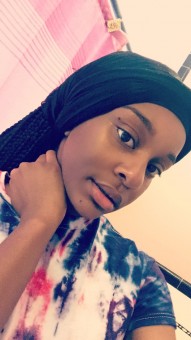 Mercedes
Wisner 4/12/17

YOUTH
FORWARD SCHOLARSHIP 2017
Currently,
I am a freshman at Penn State Berks University, and I am the Vice
President of the club, Berks Cares, where we focus on volunteering
and making the environment a much better, happier, and safer place.
Where we usually volunteer is The Opportunity House, a homeless
shelter located in Reading, PA; and the Country Meadows, a retirement
home, also in Reading, PA. We chose those locations not only for
become of the distance, but Reading if full of opportunities, and
though some have lost it, or are slowly aging, we want to bring some
happiness into their lives, even if it's just a couple of hours.
Honestly, I visit about a couple of hours every two week.
For
my responsibilities (for the Opportunity House) are helping to
prepare the food for the homeless and serving them. My
responsibilities at Country Meadows would just be to aid to the
employees at Country Meadows, and engage and lead in games that is
fun for us college students, but also fun and manageable for the
senior citizens. Challenges I usually face is not knowing how to
relate to the senior citizens or homeless residents due to not having
the same experiences, or not knowing before-hand if they have any
allergies, if any of them are diabetic, and so on.
But
what satisfies me and knowing that even if it was just for 2-3 hours,
their faces are smiling from ear-to-ear for the rest of the day,
sometimes they'd come for seconds or thirds of a meal, or just want
us to stay longer for more rounds of bocce-ball. It means a lot to
see how far kindness and appreciation can spread. What I learned from
this, is that even though this is a part of our club, and we
sincerely love what we do, there are some people out there, that just
wakes up in the morning, and decided to do these random acts of
kindness to whomever they might face that day and t truly inspires
me.
I
think as I continue to volunteer, I am making a difference. More
people are deciding to join Berks Cares and spread the love just from
receiving it or witnessing it. I hope in the future, there's less
viciousness, and more peace, passion, and positivity.