Name: Ingrid Reyes
From: chula vista ca, California
Grade: 11
School: Olympian High School
Votes: 0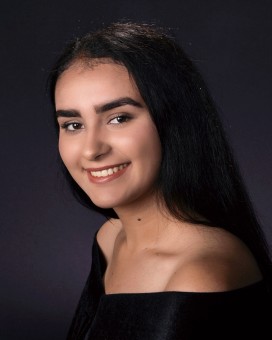 I
thought I knew what to expect the first day I walked into the
National City Attorney's office. I thought I would be given an old
laptop, a small table referred to as a desk, and hundreds of sheets
filled with contact information. I was pleasantly surprised when the
City Attorney, Claudia Silva, called me into her office and
introduced me to her team.
Senior
Assistant City Attorney, Nicole, offered take me on a ride along
after I completed my first project. I was thrilled. I got into a
white car labeled "National City", carefully fastened my
seatbelt, and anxiously looked out the car window. It took one car
ride to see my community differently. Places I constantly frequented
and perceived as normal gave my work a sense of purpose. By filing
invoices and helping the Deputy City Attorney, Roberto, search for
agreements between other cities and cell phone companies I have
looked after the welfare of citizens in my community. Vintage
abandoned house, poorly built apartments, and facilities with
violence problems reflected the hours I have spent updating legal
reference books and transcribing city council meetings. The brothel
disguised as a massage parlor, the drug infested and illegally
occupied living complexes display my work directly- I dated and
summarized police reports and field interviews that would allow the
City Attorney to take the owners to court. Although it may seem like
I am just stapling papers and updating a database, what I do makes a
difference in my community.
Through
this car ride I discovered passion. I discovered that my interest in
law can interact with my passion for social justice. This ridealong
marked the beginning of my journey to becoming a lawyer. Today, I
work with others to initiate change in my community. In the future, I
hope to expand the area I consider my community and initiate change
as an individual.