Name: Dana Fulham
From: Vancouver, Washington
Grade: 11
School: Skyview High School
Votes: 0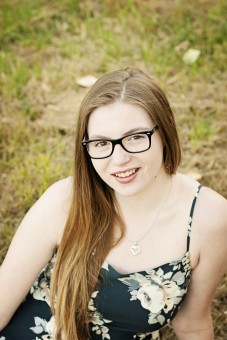 I am dreamer. Ever since I was little I wanted to make a name for
myself. I always thought I would join a rock band or become an
actress. At the age of six I never would have thought that I would
pursue a career dedicated to giving back to my community; well that
is my dream now. The importance of volunteering emerged when I was
six years old and joined Girl Scouts. As a Girl Scout, I began
developing a passion for volunteering. My Girl Scout troop never
focused on one area of volunteerism and our community service
activities ranged from Christmas caroling at a retirement home to
volunteering for an annual food drive my community hosts. Fast
forward to 2009, I just completed the fifth grade, and that summer I
organized a pet food drive for Second Chance Companions. This drive
helped me expand my leadership skills because I had to contact Second
Chance Companions and the two local businesses that would have
donations boxes for their customers to bring in pet food. From this
point on I knew I wanted to do more for my community and thankfully
Girl Scouts continued to be my avenue of pursuing my passion in
volunteering. Then fast forward to high school when I began to
volunteer with my school and National Honor Society at many park
clean up and tree planting events, and at my local food bank. After
volunteering at the Food Bank I wanted to focus more on helping the
homeless in my community because my community struggles with a
substantial amount of people who live on the streets. Just last year
I single-handedly organized a clothing drive at my school for the
homeless in my community. This was definitely my biggest challenge as
a volunteer because I had to coordinate with my school and the
organization the clothes were donated to, but it all paid off. I was
tremendously proud of my school for the hundreds of articles of
clothing that were donated and I know that those items made a
difference. Those donations helped people stay warm and gave them
strength to survive another day, to push forward. Now we are to
present day, where I am in the process of hosting another clothing
drive at my school. After high school I also plan to follow a path in
business, but in a philanthropist type business. I dream on
establishing my own business where part of the proceeds go towards
charitable organizations or even a business where one item sold,
another item is given to someone in need. It is hard quantify how
many hours I have volunteered, but it is close to 100 over my 4 years
in high school. In reality, the number of hours I have volunteered
does not matter, what matters is the number of lives I've helped
and the joy I feel when volunteering. Volunteering has made me a more
humble, a stronger leader and an even bigger dreamer.