Name: Ashley Enalien
From: lauderdale lakes, Florida
Grade: aenalien7@gmail.com
School: aenalien7@gmail.com
Votes: 2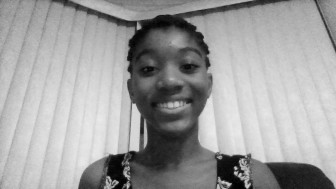 When it comes to volunteering, not all volunteer opportunities are
made to fit everybody. As a high school student, I am busy. Even if
I'm busy procrastinating, I'm still busy. Volunteering is a
non-profit organization that should be tolerable in order for anyone
to enjoy volunteering. I spent my whole 10th grade year
volunteering afterschool for Caps 4 Love, earning one hundred and
ninety hours. From my first experience collecting bottle caps, I
developed social and academic skills that couldn't be learned in a
classroom environment. College-obsessed students get lost in the
quantity of volunteer work instead of taking the crucial step to
taking "forward looking."
Instead of thinking about the hours you've volunteered, think about
what you've done; the lives that have changed. Volunteering to
collecting bottle caps to be recycled to help a breast cancer
campaign, has brought awareness to breast cancer and helped the world
by reducing the number of plastic bottle caps that is damaging the
earth.
The most satisfying part of volunteering is finding a new interest
and bringing consciousness to global issues. By volunteering in Caps
4 Love, it has led me to volunteer in projects such as Project Yellow
and Paradigm Challenge to create a better environment for other and
healthier communities for minorities to live in. I would like to
continue my volunteer work and by becoming a digital animator, I
would like to use my platform to bring awareness to crucial
environmental barriers. Twenty years from now, I believe that I would
know I made a difference. Volunteering my time to save the world and
building my self-confidence.