Name: William Luong
From: Garden Grove, CA
Grade: 10th
School: Fountain Valley High School
Votes: 0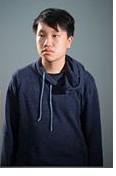 Youth
Forward: Educating the new generation
I
chose to volunteer at a tutoring center to help the kids for a
particular subject. I choose to volunteer there mainly to get service
hours and also to see if I would enjoy teaching for my career in the
future. I also chose this place to do my volunteer hour since it was
a nice way to interact with children as well as enhance my ability to
clarify specific things. I have been part of the tutoring program
since third grade which, was the gateway to being able to volunteer
since I know how the workspace flows. I used
to
work about four hours a week, but due to school work and being
involved with school activities, I now work about two hours a week.
In total, I have been working in the tutoring program for about three
years and I learned that having patience is the key to learning. I
remember that I would get frustrated when some of the students would
not understand a simple concept, but I realized that it takes some
time.
My
responsibilities as a volunteer were to help the children with their
homework as well as grading worksheets that the children finished. In
this tutoring program, we give the children worksheets to finish and
if they get something wrong, they would have to fix the problem. The
biggest challenge would mainly be scheduling conflicts since
sometimes there will be times where they require more helpers.
Whenever holidays come up, there will be tons of students compacted
into this one small room and the workload starts to overflow with
worksheets. There will also be students that will tend
to be more stubborn than others and it is such a hassle to
collaborate with them. I feel happy when the student gets the concept
because it tells me that I am doing my job correctly.
My
activities help me look forward by getting involved within my
community as well as help me determine my career path by seeing if I
enjoy teaching young children. I believe the saying,
"forward-looking" means to plan ahead. I do not believe that
there needs to be a change in volunteer activities because there will
always be something to volunteer for. If I were to come back to my
volunteer activities in ten, twenty, or even thirty years, I believe
that I have created a difference because the students that I help
learn, will become successful in the future. Other than teaching
regular subjects, I provide students with studying techniques and my
goal is to improve studying habits. If the students improve on
studying techniques and improve their studying habits, they will turn
into the best students ever.