Name: Cynthia Ruiz
From: FONTANA, California
Grade: Ruiz.cynthia405@gmail.com
School: Ruiz.cynthia405@gmail.com
Votes: 0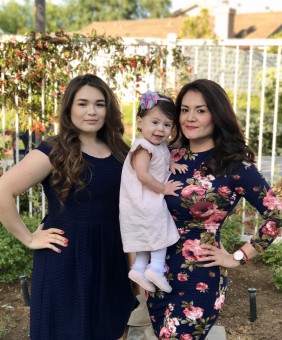 My
personal skill that I have is being able to get along well with
younger children, and having the patience for understanding their
needs. I have always admired how kids are so full of life and lead
wild imaginations. I feel that it is necessary to give back to my
community by contributing and helping families in need.
Due
to being the oldest child, I have always had experience caring for
younger kids because of babysitting. When I was younger I enjoyed
transforming the dining table into a pretend classroom all the while
being able to help my younger siblings with their homework. During
the summer I used to gather my cousins together while their parents
would work and set up activities, not letting them mindlessly watch
television. I would prefer for them to not watch television but
disconnect from using electronics all day. I wanted my cousins to
interact with one another creating bonds, so their motor skills would
develop.

I
have demonstrated my skill of working well with children by
volunteering in Best Buddies, a program that helps regular students
interact with kids that have special needs. In the program I
participated in hands on activities, which has helped me interact
with a wide variety of children. Some activities included Saturday
morning parades raising awareness for the program to inspire unity.
Even though not all meetings were filled with really fun and
spontaneous activities, such as the annual Halloween pumpkin carving
contest, most meetings were on a one on one basis to get to know
other volunteers and the young adults with special needs. Some
meetings included getting to know our "buddies" by spending
our lunchtime and enjoying our meals together.
I
have also showed this skill by volunteering in a after school program
with children called CAPS. I would help out elementary school kids
with their homework and participated in their educational activities.
This helped me be able to create bonds with children from different
backgrounds. The experiences of playing school with my cousins when I
was younger, prepared me for this real word experience in society.
Due
to the events that I have experienced in my life, I plan on working
harder to develop my skill of achieving my goal of becoming a
successful social worker for families. I hope to help impact
children's lives by being able to contribute to society