Name: Zack Walker
From: Fuquay Varina, NC
Grade: 12th
School: Zack Walker
Votes: 0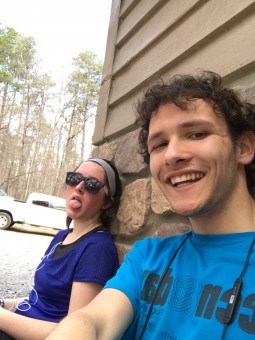 Youth
Forward Scholarship
Volunteering is something that has been going on for decades within the United
States, from the volunteer military we still use today to the many
organizations built on the backs of volunteers such as Kiwanis or
other non profits. Volunteering allows for a world of good to occur
and I've been more than overjoyed to have participate in that. My
most valuable and impactful volunteer opportunity is something I was
able to accomplish last year.
Some time in 2015 I was granted the opportunity to volunteer at a local
assisted living home located near me. I played the piano for a choir
of old men and women. This opportunity was great for me, I was able
to use my passion for music to impact others lives for the better.
Why wouldn't I choose to participate in such an activity? My role was
simple, play the accompanying piano as the choir sang and to assist
in any way I could in making the practice sessions run smoothly. For
this one hour a week I was able to improve these people's lives. Some
may think that it was pointless to put so much into people who in all
reality are at the end of their lives but I saw it as a great
opportunity. By playing piano for these old folks I was able to make
their last years on Earth that much more enjoyable. Many people there
have little to no family and find themselves tired and simply drained
of joy, but to be able to bring joy to them in such a painful and
lonely time created a great sense of fulfillment.
Throughout my times playing piano for their choir I learned a lot, it wasn't
very hard either considering the great amount of wisdom available to
me as I sat with those who had already completed life's great
journey. I loved hearing their stories as we sat waiting to begin or
to take their advice as I discussed my current position. But this
involvement was also the most challenging, as many of them are at the
end of their lives these attachments were dangerous and bound to
create pain later on. There was always the looming and sometimes very
real threat of losing one of them to their age or sickness. This was
scary and discouraging but I couldn't allow such an idea hold me back
from bringing joy to these people. This opportunity was definitely
forward looking, I knew that my short time with them each week would
bring them joy for days to come and help them to carry on with what I
can only imagine at times was a tedious and seemingly pointless life.
I know that many who I helped did. Not have much time left but I know
that my role in their lives, should they live for a decade more, was
joyful and pleasant and I can only hope that that brings them comfort
and the end of their lives.