Name: Margaret Reardon
From: Milton, MA
Grade: 11
School: Fontbonne Academy
Votes: 0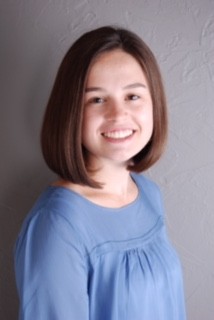 Empowered women empower women. As a member of my school's service team, I,
along with twelve of my classmates have dedicated my year to
empowering and serving women and children affected by homelessness in
the Greater Boston area as I have been so empowered by my own school
community. Before joining the team, I focused the majority of my high
school service hours (314 to date) on my passion for healthcare as I
would like to become a nurse practitioner. While I would still like
to pursue healthcare, this year opened my mind and heart to other
service outlets. My team and I completed three major service projects
over the past nine months, affecting the lives of approximately 2,500
people. From a prom dress drive to a talent show benefiting victims
of human trafficking, we aimed to lend support to women in various
circumstances in a variety of ways.
My favorite project was our clothing drive in which I assisted in not
only providing tangible items to homeless women, but also an
opportunity to see the light within in them. The clothing drive
was held in the fall and involved the coordination of my school and
the wider community that collected a total of 7,000 items. A
remarkable experience that produced an even more remarkable impact,
my team and I were able to donate to various service organizations
around Massachusetts. Unfortunately, unlike last year, we were unable
to donate to Rosie's Place, the first women's shelter in America,
because they were under construction. Determined to continue to
foster our relationship with the organization, we decided to partake
in direct service and volunteer to serve a meal to the shelter's
guests. 
We arrived to Rosie's Place on a snowy Friday evening in
early March to serve a pizza dinner to the women. I soon realized
that perhaps more important than the physical work we completed, was
our presence. My "forward thinking" attempt to provide women with
something tangible was in turn, an experience in which I gave and
received the intangible.  
During a lull in the guests, one of the adult volunteer directors asked me
and a group of my service teammates to chat with Ginnie, the pianist
who gives of her time and talent by playing at Rosie's Place on
Friday nights. Conversing with Ginnie, she excitedly inquired
what songs were in our repertoire and we rattled off our favorites
from school. Soon, we were singing, dancing, and clapping along to
Ginnie playing "This Little Light of Mine." As we sang,
women started to lift their heads, smile, and sing along with us. The
experience and the song encapsulates what we are called to in
service. We are called to be a light for others in which we shine in
the darkness, holding out a hand for those who cannot see. We are
called to serve others both with tangible goods and beneficial
services, but also through acts of empowerment in an effort create
powerful joy.