Name: Anthony Rodriguez
From: Buffalo, New York
Grade: 11th (12th this year 2016-2017)
School: Leonardo da Vinci High School
Votes: 30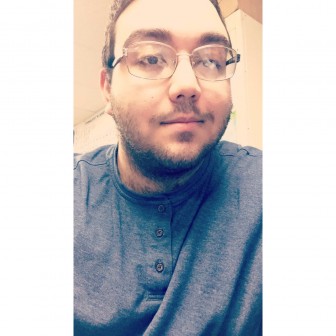 Anthony
Rodriguez
17
April 2017
Volunteering
for youth education and LGBT advocacy has been a core area of my
volunteer services. I chose to volunteer for youth education because
I believe it is crucial that the young children of America deserve a
quality education regardless of their race, family income, or
religious beliefs, etc. I chose to volunteer for LGBT advocacy
because I believe in the equality of all people especially among
different sexual orientations or sexual identities, it is important
that everyone is given a fair shot at achieving their goals and
become an established individual.
My
time I dedicate to these two different areas of my volunteer services
vary from month to month. On average I spend at least 5-6 hours on
each of these areas every other week of a given month due to being a
full time high school student, having a part time job, and taking
college level courses through D'Youville College. My
responsibilities in both areas have included mainly make sure
everyone felt included and had a safe environment to enjoy their time
at a event. I would make sure everyone is being safe and exchanging
in friendly conversations and activities.
My
biggest challenges I have faced was that I sadly haven seen people
publicly voice their opinions against both areas of education and
LGBT advocacy. It was heart wrenching to see the violence inflicted
on the LGBT community and the people who won't give the tools
needed to help our youth to succeed in school. Although all these
terrible acts have occurred I continue to volunteer my time to these
causes because it is satisfying to be able to be a person who stands
up for a group of people against the stigma that surrounds these
causes. It is also an amazing feeling for someone to come up to me
and say, "Thank you for caring about me". What I have learned
from these volunteer experiences is that although there are hateful
people in this world, there are still people out there that will
stand up for others when they are attacked and that if everyone
rallies together to go against the status quo, there will be change
and it will be a progressive change to ensure the security and safety
of both the youth's future for education and the future of LGBT
acceptance.
My
career goal is to become a writer/publisher. With these career goals,
I want to write/publish stories that deal with heavy and real issues
facing the world in any time. I would want to use this to make sure
that stories exist that can not only entertain but educate people
with youth education and LGBT advocacy.
Looking
forward from my activities that I participate in today, I feel like
what I am doing now will make a small difference. I plan on
continuing my volunteerism throughout college and the rest of my
live, and if I keep working and spending my time towards these
causes, I will make even bigger differences in the years to come. The
changes I would like to make happen with youth education is that any
child from any part of America is given the same opportunity to a
quality education. The changes that I would like to make happen in
the LGBT community is that there is more people who are accepting of
people who belong to the LGBT community.
I
would hope that I can help make a difference in this world and that I
can encourage others to do so too. It is important for others to
succeed and to be accepted of who they are. The more kids we see
succeed and the more people we see accepted regardless of who they
love or who they are, we will then be on track to become a more
unified and accepting nation. In this nation it is stated that "all
men are created equal", it is time for us to all be equal again.