Name: Hamidah Figuero
From: Tampa, Florida
Grade: 11th
School: Alonso High school
Votes: 0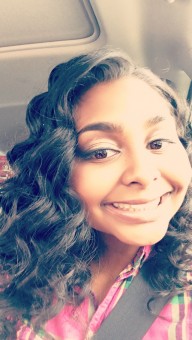 I
have always loved children ever since I was a little girl, every time
I saw a baby I would always want to hold them, gazing at how small
they were, fascinated by their cute little hands and feet. Before my
little sister came along I remember playing doctor with my stuff
toys. I would take their temperature with a thermometer, check their
stuff toy heart with my plastic stethoscope, give them fake
diagnoses, and prescribe them medicine (usually tic tacs or other
assorted candy). When my little sister came along I was euphoric that
I could play doctor on a real baby. I remember holding her in my hand
and hearing her heartbeat and feeling her warm skin against my skin,
since I was little I knew I loved children and wanted to help
children when I became older.
In
loving to help children and peruse my goals of becoming a
pediatrician, for the past two years I have volunteered at St.
Josephs women and children hospital accumulating approximately 200
hours of community service. During my time their I would normally
assemble patient files, take patients to other departments, get toys,
blankets, or other necessities that the children needed. Over the
course of my two years volunteering I have not only furthered my
studies in science, but have gained much insight into my desired
profession. While working in the pediatric pre-opt department I
personally saw little children no older than five who have cancer, or
congenital heart disease, and seeing these little children who have
these conditions really touched my heart an opened my eyes to the
harder sides of becoming a doctor. Even though I know that becoming a
pediatrician I may have to see my patients in pain, I still would
like to peruse my passion of becoming a pediatrician, because in my
viewpoint helping children and seeing them grow there is no better
satisfaction than that. Seeing little children two through seven
years old suffering from major health conditions and having to come
back to the hospital time after time, not knowing if this would be
their last day really touched my heart. It showed me that I should
continue to peruse my dream of becoming a pediatrician so I can give
children hope. The hope that they will have a chance for survival,
and hope that they will live another day.
After
my education, I would like to give back to by creating an
organization that focuses on congenital heart defects, the funds
raised would go to lowering the cost for congenital heart disease and
helping more children with heart defects have a chance for survival,
both in my community and other communities around the world.