Name: Kennedy Ellison
From: Detroit, Michigan
Grade: 12
School: Cass Technical High School
Votes: 0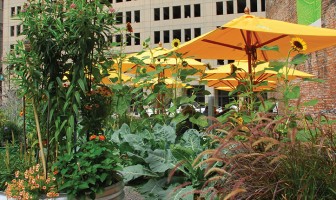 I
am Kennedy Ellison, a tenacious and focused student. I am eager, well
rounded, and always willing to engage with new material, even when
faced with opposition. I work to ameliorate my environment by working
with urban gardens and community clean ups. I am passionate about the
well being and sufficiency of our society and I reflect those values
through my work at the Greening of Detroit; a nonprofit organization
that focuses on the benefits of our environment and the people from
our community. I am focused on my future career and am willing to
take any opportunity that I am given to make my aspirations
obtainable. I consider myself an advocate to those who feel as though
they are powerless and I believe that's the basis of living as a
civilized society. As a society I believe we should watch over our
fellow brethren no matter race, religion, or other affiliations. I
also believe we should use equity over equality for a fair and
balanced lifestyle. That's why I take a stand with efforts to feed
the less fortunate. Over the summer I had the oppurtunity to work at
a public garden where every week we assisted the community with a
free produce give away. During that time I experienced a new
depiction; who are the people taking advantage of free produce? While
working the produce stand I came across a homeless woman whom I asked
would she like any of the free produce. I will never forget the reply
that she gave me, she couldn't take any produce with her because she
didn't have a stove to cook on. Since that day I have been a defender
of anyone who cannot afford to take care of their selves
appropriately, the people who need our support are those who cannot
support their selves. Not because they don't want to, but because
they do not sustain an economical support of their own. I work
continuously to better my community through strengthening our
environment with my job, Greencore. But, while working to strengthen
my community I also gain business etiquette and real life
experiences. I am prepared to become a positive figure and use my
voice to make changes. That's why I've made my decision to become a
broadcast journalist and major mass communications. While I continue
to become a positive leader by maturing, listening, and cooperating;
I strive for greatness while allowing myself to grow from my
mistakes. With that being said I've learned a lot from my leadership
experiences of the past. I was given the opportunity to lead several
groups of volunteers maintain a community urban garden; while
acknowledging the fact that groups came from different demographics
such as students with disabilities, a wide variety of ages, and even
visually challenged. On my first day working at the community garden
I was challenged will leading a group of students with disabilities
along with a fellow coworker. My goal on my first try was to teach
those students about the garden, but I saw they were bored on the
topic and we decided to let them water the flower beds as an
alternative. Our end result was utter and sheer excitement from the
students and they were excited to continue learning about the garden.
I am extremely gracious and appreciative of my experiences and I will
continue to work with my community even after my Greencore days are
gone.