Name: Jordan Freeman
From: Scottsdale, ARIZONA
Grade: Junior
School: Horizon High School
Votes: 0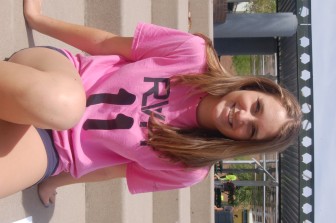 An
Experience to Last a Lifetime
During
my freshman year of high school I was accepted to be a volunteer peer
leader at the non-profit organization called Workshop for Youth and
Families. As a peer leader, I worked hard to help kids of all
different ages to express themselves, and learn how to better handle
the struggles that they faced in life. After the moment when I got
accepted, I jumped head first into the process, and it was the best
decision I ever made. After this summer, I will have volunteered for
this wonderful program 1,500 hours.My responsibilities are to be an
example to the kids and listen to them. The job is very stressful and
sometimes doing the dirty work like cleaning or taking out the trash
is not fun, but it is intensely rewarding to see the other peer
leaders thrive when it is their turn to lead. I expanded my
leadership skills through this process by mentoring kids from ages 9
to 19. I gained a whole new perspective on life when talking and
listening to some of the kids who attend this program. They showed me
that loving yourself and others is something that should be
cherished.
One
day during the summer at Workshop we had a guest speaker come in. His
name was Bryan, and he was in a wheelchair. Bryan was badly hurt in a
severe car crash. The crash took away his ability to walk, talk, and
continue life as a normal teenaged boy. During the presentation,
Bryan captivated the audience with his story; he brought many people
to tears including myself. After the presentation, I got to talk with
Bryan. It was astonishing to be able to get to know the boy behind
the car crash. Experiences like this one gave me a sense of what
qualities are most valued in life such as being humble, positive,
loving, strong, courageous, giving, and passionate. These are all
qualities that I strive to have as a daughter, friend, sister, and
person. I would have never been the person I am today without every
single experience with Workshop.
I
have finally realized what I want to do with my life. I want to help
people, and I never want to forget the beautiful person I have become
with the help of every experience that I had over the past 4 years
with this wonderful program. The biggest challenge I have faced is
trying to understand the struggles that some of these kids do, but
then I have to remember that I am there to listen and support them.
As I start the next chapter of my life. I will never forget the past
chapters, and how they made me the person I am today. If you want a
student who will be perfect academically, find my senior class
valedictorian. If you want a student who will thrive and grow from
all the experiences she has, or someone who values passion, love, and
strength over a perfect GPA, that's me.