Name: Cire Panache Foston
From: Milledgeville, Georgia
Grade: 9th
School: Georgia Military College Prep
Votes: 0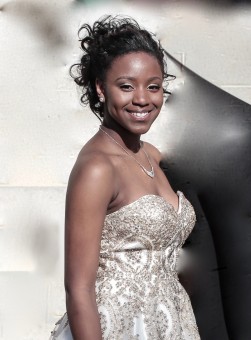 fREADom
Learning to read at
a very early age has been the "common denominator" of my academic
success. At the age of two, I was talking in full sentences and
coherent conversations. At the age of three, I had mastered Dolch
and sight words and was therefore reading. At my Pre-K graduation, I
was the only student who could actually read books and I was asked to
read to our graduating class. I can also attribute much of this
success to my grandmother, who served as the catalyst to get me
reading early. However, as a product of a family of educators, I
have learned that there is a vast number of students who can't
effectively read and comprehend on grade level. This has driven me
to volunteer my time and love for reading to help students who
naturally struggle to read.
Frederick Douglass
stated that "once you learn to read, you will be forever free."
Reading opens up whole new world and because of my capabilities, I
wanted other students to experience this new world…one of
imagination, freedom, and peace of mind. I decided to volunteer as
much of my free time to read to and with elementary age students in
one of our local public schools, and for those whom the teacher
identified as needing additional help, I volunteer to tutor them.
What started out as approximately 30 minutes a week for an entire
class, turned into hourly tutoring sessions for 2-3 students per
week. After a few sessions with some of the students, they developed
their knack for reading and the pace seemed to pick up for them.
Having to juggle my
time as an advanced student, who participate in sports and
extracurricular activities year-round, along with volunteering to
help students read, was a real challenge and began to take a toll on
me physically. Yet, my grades never faltered and I became more
resilient. It was all about drive, and determination, and, of
course, time management.
There is no greater
reward than being able to help someone who is in need, especially
when it's something so intangible. This is what I want my life and
career to transition into—helping others. I haven't always been
on the giving end of the spectrum. As a Presidential scholarship
recipient at my high school, I know how giving can impact one's
life, whether is through financial assistance or volunteerism. It is
this reason, that I aspire to keep giving all that can in any way
that I can. I encourage the students that I help to pass it on by
encouraging them to volunteer their time in so manner to help their
fellow peers. The students are given a certificate to return to me
upon their high school graduation. With the return of that
certificate and proof of volunteer hours, they will receive a very
valuable incentive from me. It is with this effort and a hope that
the cycle of giving will forever go on.