Name: Alyssa Hiarker
From: Tomball, Texas
Grade: hiarkeralyssa@gmail.com
School: hiarkeralyssa@gmail.com
Votes: 0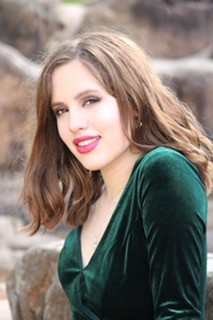 In the Houston, Texas area, there are over 66,000 people who are
unable to purchase food for themselves or their families. However,
organizations located throughout the city and surrounding areas such
as the Houston Food Bank and NAM focus on feeding the hungry and
disadvantaged people by giving the access to food through the use of
volunteers and donations.

One specific subunit of NAM is the Meals On Wheels organization,
focused on providing prepackaged meals to people who are physically
unable to retrieve their own food. Volunteers package a week's
worth of food, clean coolers for transportation, organize food
packages to meet dietary restrictions and transport the food to the
recipients.
Beginning in
March of 2016 and continuing since, I have dedicated many Saturdays
to volunteering at Meals on Wheels. By continuously cleaning and
preparing food, as I was unable to personally deliver the food, I
earned a sense of accomplishment and productivity. As I thought of
the people who were able to receive food by the program and who were
actively able to eat when they otherwise would have been unable to,
the accomplishment swelled and the need to do more to better the
situations of people who don't have the opportunity to eat or
achieve great things grew.
Throughout my
junior and senior year, a large portion of my volunteering time has
been focused on tutoring younger students from elementary to high
school students in numerous subjects.
After school, I
spent many hours teaching elementary school aged students in a coding
club the basics of java; giving them a firm foundation in the subject
that will one day serve to help them be successful in the field of
computer science and help them achieve impressive feats. Similarly, I
have spent time tutoring elementary school, middle and high school
students in math, helping them comprehend the basic that they can
then build on to master a complex understanding of the math. Not
just focused on math-based work, I have tutored students in English,
helping them learn to read and helping them with their ability to
write well-organized and thought-provoking essays.
The focus of
tutoring and giving these students access to multiple people with
different viewpoints and methods of study gives them the opportunity
to completely comprehend the topics and material that are presented
to them. This follows them later in life, allowing them to be more
successful; therefore, helping create the future great thinkers of
tomorrow.
The countless
hours of volunteering have mainly focused on the betterment of the
lives of others, as the purpose of volunteering should be. Spending
around 12 hours a week, every week, volunteering and tutoring
throughout my senior year and part of my junior year, volunteering
has become a constant in my life. Throughout my life I have been
determined to help others and help them lead the most fulfilling and
content lives possible, and volunteering serves as a method of
achieve these goals.