Name: Daniel Donald Ramcharran
From: Hoschton , GA
Grade: 10
School: Mill Creek High School
Votes: 76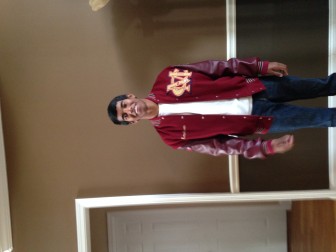 Gandhi once said "The best way to find you is to lose yourself in the
service of others," and I believe that I come alive when serving
others. Due to involvement in my church, I have experienced the joy
of helping those in my community firsthand, whether it was helping
out around the church on Sundays, or doing service projects around
the community. The past two years I have been able to attend GAP
church camp, where we would help serve others through Christ. I
believe that my religion is a big motivator in my desire to go out
and help others. GAP is a camp where people help the out the elderly
or the more needy. We meet up twice a year for a week each session
and try to make others have it better off than they did originally.
Usually during the days, we will go out and do a variety of tasks.
For example, the first summer I went there, we did something
different everyday including doing mostly yard work, helping someone
move their belongings to a storage unit, or even fix their
air-conditioning. The second summer, we built a 160 foot wheelchair
ramp in order for a lady to be able to get out of her house without
her husband having to lift her put every time. Making this ramp was a
very tedious job and the scorching sun was hitting us during the
hottest part of the day making us exhausted at the end of the day.
Honestly, the sun was the biggest obstacle. Seeing the joy on our
clients' faces after we help them puts joy into your heart. There
is nothing better than helping people who are less fortunate than you
are, and realizing how lucky we are to be able to live such a
luxurious life and have everything we need. This camp has been going
on for about 30 years now and they are still going strong as ever. If
I come back to this camp in 10 years, people might not know what did
and my tasks might not have changed the world, but it sure did change
my clients' world because they are so grateful for our help.
Ultimately, volunteering at GAP church camp highlights who I am as a
person; I am someone who strives for excellence by serving for
others.