Name: Kent Romero
From: Morgan Hill, California
Grade: 12
School: Ann Sobrato
Votes: 0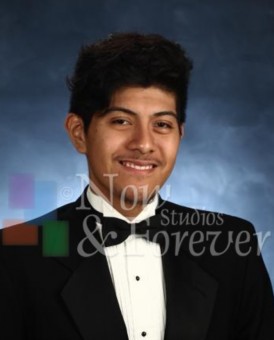 My
community serviced involved me helping out at a youth center, the
reason I started helping out was because my class required community
service hours and you can imagine how bummed out I was at first. I
decided to choose a youth center that I used to go to when I was
younger because I was familiar with the environment and I knew some
of staff members who worked there. As I walked into the building I
remembered feeling overwhelmed, because I needed to get 20 hours of
community service in matter 3 days, and I thinking to myself how I
just want to get this done so that I don't have to come back here
again. I proceeded to walk into the office of the owner of the youth
center and asked what he wanted me to do. The first thing that he
told me to do was to help the kids with their reading and make sure
that they were all on track. I immediately felt frustrated of the
thought that I was going to do have to do this all week. I walked
into a room where there were at least 30 kids reading books and I
remembered one of kids looked up from their book with confusion and
proceeded to ask "Who are you?" I responded with a perfunctory
tone saying "I'm a new staff member and I'm here to help you
guys!" The same kid responded with what was my name and I proceeded
to tell them. All of the kids in the room shouted my name with
enthusiasm, I felt a bit better about myself and proceeded to help
the kids with their reading. Every single kid that I proceeded to
help was interested on who I was and wanted to learn more about me. I
eventually managed to finish the 20 hours at the youth center and I
was planning on finishing the last day and not coming back until the
owner of the center asked me to help them at their Christmas feast, I
agreed. The night that they had the feast I remembered seeing a lot
of families and a lot of the kids that I helped out at the youth
center, some time during the feast some people came up and wanted to
thank everyone who helped out, my name was one of them that was
called out. Everyone in that room seemed so grateful, clapping as I
walked up to the front, and I felt happy, like I actually did
something that helped people. From that moment and on I decided to
keep helping the youth center and as of right now I'm still helping
out, and I don't regret it.