Name: Max Timothy Zeidman
From: Beverly Hills, MI
Grade: Junior
School: Wylie E Groves High School
Votes: 0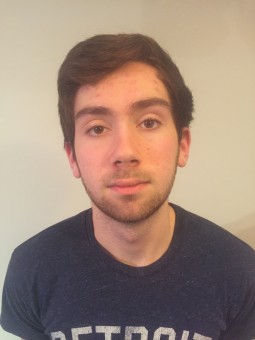 Giving
Back to Pay it Forward
When my father lost his job and was out of work for three years, it
affected our family in many ways. Due to lack of money my family and
I had to give up many things. I, personally, had to give up some
sports, new clothes, and activities with my friends that cost money.
During this time, my family received scholarships, grants, and
services from community agencies. This experience made me want to
give back to my community.
During high school, I volunteered with my local elementary school, and was a
Team Captain for Big Brothers Big Sisters Mentoring Program. Between
all my volunteer opportunities, I put in hundreds of hours. However,
the most rewarding was volunteering with youth sports. Sports have
always been a big part of my life. Since I was three years old, I
have been involved in athletics. I had a student mentor when I was a
young baseball player. It had a big impact on my life during a time
in which my family was struggling. Because of this, I knew the
importance I could play in a young athlete's life. Over the past
four years, I have put in many hours of volunteer time helping with
baseball instruction, basketball events, and the Mathew Bittker
Foundation baseball tournament.
As a volunteer, I help to instruct young players with on field and off
field success. I help with pitching, fielding, hitting and try out
evaluations. I try to explain the importance of off field victories
as well. Academic success and giving back is just as important as
baseball.
My biggest challenge as a volunteer is time management. My course work
load, playing sports myself, and working a part time job to help my
family, take up a large portion of my time. However, making time to
volunteer with local youth is such a priority for me, so I make it
work. Some nights I stay up finishing my studies past midnight
because I had to work after school, then help with youth sports. I
make it a priority to volunteer, though, because I know how important
it is to be there for the kids.

The most satisfying thing about volunteering is the knowledge that I help kids with more than
just fast pitch. I am there to listen to their trouble with bullies,
or a sick family member, or help build their confidence the first
time they get an A on an assignment. I learned how to work with
children, how to listen, and how to manage my time to fit in
everything I find important.
In the future I plan to continue on with youth sports volunteering,
maybe coaching one day. I want to change more than just a player's
batting average, I want to change the way they see the world. I want
them to know that there is good, even in bad times, and the
importance of giving back, and paying it forward.