Name: Martha Deanda
From: Denver, Colorado
Grade: Senior Class of 2017
School: Mullen High School
Votes: 0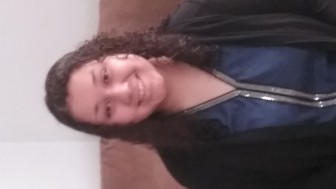 I
have done many different types of service. I have worked with
children in Bible Studies, making sack lunches for the homeless,
volunteering in a Emergency Department, helping children read and
write, making sleeping mats for the homeless.
Ever
since I was about 12 years old I have been volunteering at different
organizations. I started service work around this time because a year
before I lost a parent. A year later I was in a better state of mind
and decided that it was better to give back to the world. I started
volunteer as a leader at a Catholic Parish for a Vacation Bible
study. I would work with kids between the ages 5 to about 10. I would
spend a week out of the summer with them, we did crafts talking about
religion and how important it is. I volunteered at that Vacation
Bible Study for about 4 years.
I
currently volunteer at a Catholic Parish making sack lunches for the
homeless. I have been doing this since I was about 12 years old.
There is a group of us that comes together every 2- 3 months. We
spend 2 to 4 hours making over 250 sack lunches for the homeless. As
of today I still volunteer with the parish. It has been a wonderful
experience helping make lunches for the homeless. It has helped me to
realize how fortunate I am. As a teenager at times I personally find
it hard to be grateful for everything that I have. Although I do
remember one time I helped take the lunches to a homeless shelter and
I was able to see the people we were helping. It was a beautiful
experience.
I
also volunteer in a Emergency Department. I have been volunteering
for almost 4 years now. I try and volunteer as much as I can. I
usually volunteer every week for about 3 hours. I try to volunteer
more in the summer because I have more time. I help stock the linens
in the patient's room. I also visit the patient's and their families.
Some times I have the opportunity to sit and speak with some of the
patients. It is always so interesting to hear other's stories.
Although there are challenges being a volunteer in a Emergency
Department. I had to learn that things are a fast paced and you need
to live every moment as if it was your last. It has helped me to not
take my relationships with others for granted.
I
am a senior at Mullen High School and we have a club there it is
called Knit Wits and Crazy Crochets. It is a club where people learn
to knit or crochet. Although through out the year we take on some
projects. In December of 2016 we started collecting plastic bags, so
we can cut them and create sleeping mats for the homeless. I
personally love crocheting. I spend around 15-20 hours a week
crocheting mats for the homeless. So far I have made 7 sleeping mats
for the homeless. It is a long process to make these mats it takes
about 700 to 900 plastic bags to make one mat. Even though it takes a
lot of work I would never want to change anything about the time I
have spent with the mats.
During
my senior year I had a wonderful opportunity to take a class that we
would work with children everyday. As a class we went to a school
that was a poorer school. We would go 4 out of the 5 days out of the
week and work with different grade levels. I had the opportunity to
work with first graders. I would help them practice their vocabulary
words and read stories with them. It was amazing to work with
children from all different backgrounds.
With
all of the service that I have done, it has helped me to figure out
what my career path will be. One day I would like to become a child
psychologist. This is so important to me because these children will
eventually be our future and I would hope that some of the service I
have and will do will have an impact on some people's lives.