Name: Alexandria Christine Denham
From: Independence, Missouri
Grade: Senior 2016-2017
School: Homeschool ~ Denham Academy
Votes: 0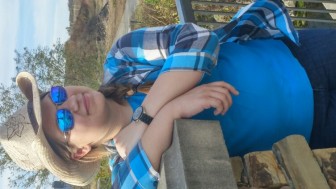 There is nothing at all comparable to the experience of investing in
someone's life, to give of yourself for the blessing and betterment
of someone else. It is purely joy and gratification experienced as a
result for both the giver and the receiver. It overwhelms me with
great joy that I have had the opportunity and experience to have
acquired over 1100+ hours of volunteer service over the years. I have
a few areas of different interest: children – the leaders of
tomorrow, wildlife and nature, and technology. I have volunteered for
the past 5 years with CEF Child Evangelism Fellowship, a children's
ministry holding a Leadership position: teaching Bible clubs to
children including lesson time, missions, games, songs, organizing
the team and activities, creating daily schedules and assigning
duties to team members and supervising the group. There is extensive
training that must be completed in order to participate in this
ministry. During the Summer I teach Five Day Clubs in the Kansas City
Metro often times in rough neighborhoods and low-income family
children; and during the school year I teach Good News Clubs at the
local elementary school in my area. This volunteer ministry outreach
has impacted me tremendous forming and shaping me into who I am
today. My experiences with CEF will always be with me as I continue
my next journey in life for a higher education. I volunteered at
Lakeside Nature Center in Kansas City for 2.5 years tending to day to
day needs of injured wildlife: food, water, cleaning the exhibits,
fresh bedding, preparing food, some laundry, etc. Also, I have
volunteered at my church as IT Assistant for the past 4 years running
Sound and PowerPoint for services, events and other. I have been
accepted to Missouri State University in Springfield MO for an
Electronic Arts degree in Animation with a minor in Computer
Programming. I am a 4th generation artist and have been
drawing since I was 2 years old; in addition, I am a 1st
generation in my family to attend college. I am a Hispanic/Latina,
technically one-quarter Mexican, my paternal grandmother is from
Mexico City, Mexico. I hold near and dear to my heart the Hispanic
traditions that my family keeps and observes annually. I served on a
Robotics team 3+ years learning intro level: Programming (C
language), Website Design, CAD and Team Exhibit, also holding a
Leadership position. My career goals are to Animate and Program for
both the Gaming and Movie Industries. I am ecstatic to begin the
pre-req courses to begin the Animation program, this program is
highly competitive and I am eager to learn all the different
capacities of collaboration. It is well known in this specific
industry that there is a tremendous lack of communication between the
Animation and Programming departments. I hope to be an invaluable
asset to any said studio to bridge that gap between the two
departments. Collaboration can make or break the success of the
studio, I hope to play a pivotal role in this capacity in my career.
I enjoy immensely giving of my time and myself to benefit others no
matter what their age or status in life, or the situation. I am
thankful to have a heart to serve, and I look forward to future
opportunities to volunteer and serve while learning an exciting new
adventure at Missouri State University.