Name: Maria lupercio Alvarez
From: Tulare, California
Grade: 11 (12th in the year 2016-2017)
School: Tulare Western High School
Votes: 0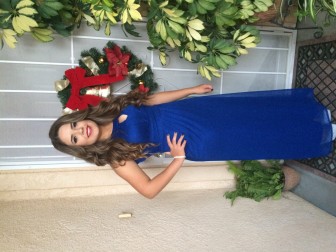 On
the weekends, when I'm not at school, I volunteer at Twin Oaks.
I've been volunteering at Twin Oaks for about three months and I
absolutely love it. Twin Oaks is an assisted living center that cares
for their patients. At Twin Oaks there are friendly
voices, the aroma of home-style cooking and the warm smiles of people
who truly care about the patients. Many of the senior citizens
actually find more time to spend with friends, participate in highly
engaging activities, or just relax in the privacy of your own room.
They are able to have a peace of mind, independence, and
companionship at the facility. I decided to volunteer here because I
love to help out in any way I can and I especially love playing bingo
with the senior citizens as well as horse races because they get so
excited. I have learned so much from volunteering at Twin Oaks such
as improving my communication skills and learning to get along along
with others in a personal level. As a twin oaks volunteer it is my
responsibility to make the atmosphere fun for the individuals who are
at the facility. On occasions I actually bring my violin, with the
consent of the coordinator, and play classical music for them. They
really do love when people such as myself visit them because it shows
that we care and that they aren't alone at the facility.

What
I would have to say my biggest challenge as a volunteer is actually
getting around to everyone because sometimes two senior citizens want
to talk to me but I can only talk to one at a time since there's
only one of me so I kind of have to negotiate and make terms that
both of them can agree on. So most of the time I have this little
group of three senior citizens and they all tell their little stories
to the group. I've noticed that many of the senior citizens talk
about their grandchildren or the crazy stuff they did when they were
younger. I try to hear all their stories and I comment things like
"wow that's amazing" and stuff like that so that I don't
interupt their story.

My
career goal is to be an elementary school teacher so volunteering at
Twin Oaks is a great way to interact with people since in the future
I hope to interact with kids who are of small age.
As
I
move forward in life and I hope to remain active in volunteering in
my community and giving back.