Name: Travis Vo
From: Auburn, WA
Grade: travisvo24@gmail.com
School: travisvo24@gmail.com
Votes: 0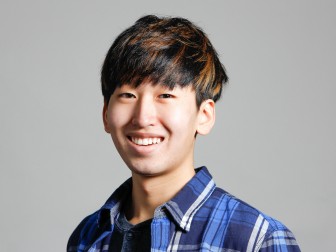 Back in 9th
grade, I joined this club known as Key Club. To be completely honest,
I joined because I wanted to make friends. My intent when joining was
to be a part of a community. It was a selfish outlook that I've
realized and reflected upon over the years. When we would go to food
banks, questions like "who would be there?" or "is it fun?"
would always be the ones I'd ask first. I also dedicated a lot of
time to Key Club going to various local events and after school
mentoring. Perhaps volunteering is about a community where a group
can have fun while helping others. Questions like "don't people
need me?" or "how can I make someone's day better?" never
crossed my mind. It wasn't until everyone stopped coming to the
meetings, and stopped volunteering that I realized my true
intentions. Like my friends, I eventually stopped coming. It wasn't
until 11th grade that my views on volunteering began to
shift.
I spent about 7
months volunteering at Southern Heights elementary as a leader
assistant. These kids who were in 3rd, 4th, or
5th grade oozed happiness, love, and gratitude every
Friday evening. I, and 2 others would spend 4 hours going through
group activities and reflecting to develop their foundational skills,
such as positive reinforcement and critical thinking. I remember this
kid, Gabriel, who was always causing trouble. One day, after chasing
him around the school we sat on the playground field. He opened up to
me about how he was set on going to jail. I didn't understand, but
hearing about how everyone in his family had gone there, I couldn't
help but feel my heart twisted. This after school program called
Shine Bright was never about me, it was about being there for someone
who needed a shoulder to lean on. Seeing him smile and run around is
why I changed my philosophy on volunteering.
When I think about
my future, and what "forward looking" means to me, I also think
about those around me and how I've been influenced by them. It's
easy for me to continue this mentality of self-gain, but volunteering
has never been about that. I want to continue growing and changing,
challenging my philosophy on life by reflecting on who I want to be.
By volunteering, I want to influence not only those around me to
change their views on volunteering, that it's not just about
oneself, but that it's about a share for gratitude and love.
I have no idea what
career I want to pursue. I do know that I want to be someone who
leads by example, impacting and influencing those around me to
rethink their philosophy that volunteering isn't just about
themselves. Whatever I volunteer in, I want to do it genuinely with
no ulterior motive but to simply share love and gratitude. I hope
that 10, 20, 30 years looking back, this honesty reaches others
because it's something I'm easily inspired by.