Name: Jung Lin
From: San Lorenzo, California
Grade: 12
School: KIPP King Collegiate High School
Votes: 0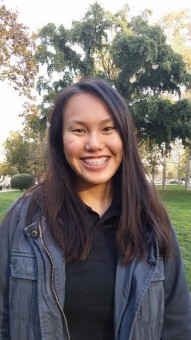 For the past 3
years of my high school career, I have been heavily involved in
Interact, a community service based club. My journey with Interact
began when I learned that Interact was a non profit organization that
was dedicated to improving our local community through volunteering
and raised more than $100,00 per year to donate to organizations
that aided issues in our society like sex trafficking, hunger, and
bullying.

My passion for Interact continued to reach its peak during my
Sophomore year when I dedicated every Thursday evening to
volunteering at a local food pantry that served the homeless and low
income populations. At the food pantry, I had the opportunity to
serve food and interact with the people we served. After weeks of
volunteering, I was able to recognize the regulars and have
conversations with them. Oftentimes, homeless people are not treated
like humans in society due to the consistent judgements that are
passed about them. Asking caring questions can truly make someone's
day and spark meaningful conversations about the situation that they
are in and potential ways that the food pantry can offer help.
Many people who
have not volunteered at places that help the homeless and low income
communities oftentimes assume that they are to blame for the
situation that they are in. However, that is not the case. From
interacting with this community, I have learned that most of them are
barely scraping by whether it be that they are new immigrants to the
U.S or that the rent in recent years have increased exponentially in
California. The experience of volunteering at a food pantry has
taught me to look at every situation with a different perspective.
Not everyone is fortunate enough to have daily necessities. Instead
of shaming those who are in need, it is time lend a hand.
In addition to my
participation in the local community, I am also involved in my
school's Associated Student Body (ASB). I have been involved in my
school's student body ever since I was a freshman in high school.
During my freshman year, I was my advisory's representative,
meaning that I was attended meetings with Student Government Officers
and carried that information to my advisory. I updated my advisory
about student events and encouraged them to participate. Then, during
my sophomore year, I became the Sophomore Class President. As a class
president, I was heavily involved in my school's Leadership class
where I planned school wide events with other officers. After that I
was still in Leadership my Junior year, and now, I am in my Senior
year as the ASB Secretary. Now, I work with the administration to
plan events for the senior class. My ASB team and I also teach and
manage the Leadership teams in our class.