Name: Vera Alexandra Kouprina
From: San Diego, California
Grade: 11th
School: Canyon Crest Academy
Votes: 0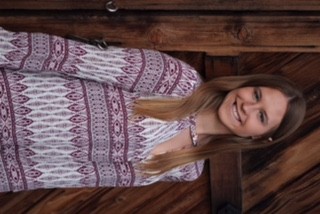 A
Heart Dedicated to a Service of Teaching
I've
dedicated myself to a variety of community service work. Most of my
volunteer work is focused towards animals and working with kids. In
the beginning, the biggest challenge I encountered was my
communication skills. I was really shy, and didn't feel confident
enough to do educational programs or work in a professional
environment, however I learned to overcome it. Furthermore, when I do
volunteer work I love seeing the joy on other people and the
educational opportunities I'm able to offer to my community.
Some
ways I've been involved with community service is 4-H. With that
organization, I held a leadership position as President. It taught me
many things. This position helped me communicate with people better.
Communication is used widely throughout the world so it was an
amazing opportunity to undertake. Furthermore, 4-H helped me
understand responsibility. For example, if other peers didn't follow
through with task, I held them accountable. It's a great way to learn
from experience and grow from it. I did 4-H a couple days a week for
four hours a day totaling around 8 hours per week. I was President
for nearly four to five months.
Additionally,
a volunteer position I occupy during the summer is working at Palomar
Christian Conference Center. I volunteer Monday-Friday for fourteen
hours a day over the period of two months. I have been a part of this
program for five years now. Specifically, I work with the girl's
horse camp. My job title is a level three wrangler-in-training. This
means I get to teach riding lessons, make lesson plans, teach
vaulting moves, teach basic horse anatomy, and educate girls on the
beginning principles of leading and tacking a horse. Upon taking the
position, they are many duties I'm responsible for. I'm responsible
for any concerns the level one or two wranglers-in-training have,
help assist in any educational activities at the barn, provide any
emotional support or prayers to the horse-camp girls, among other
assignments.
Moreover,
the community service program that has provided with the most
opportunities to build my communication skills is a non-profit
organization called, Ecovivarium. We do educational programs such as
reptile birthday parties. During the birthday parties, we put on a
sixty-minute presentation about the reptiles to young kids aging from
three to twelve. It's a great opportunity because we get to educate
underprivileged kids about reptiles, while they get hands on
experience. I'm involved in Ecovivarium at least once a week
spending five to eight+ hours each time. It also depends on how long
birthday parties last, totaling two to four hours maximum.
In
accordance to many incredible community programs I've been able to be
a part of, internships are ways I've become involved into my school
community as well as exploring my future career goals. One of the
many internships I've pursued is a horseback riding internship. I
worked with trainer, Daina Brumfield-Ryckman, for a couple years. As
a riding student, I needed to work off my lessons by doing chores
around the barn. Some chores I did were: clean stalls, put new
shavings in, clean/fill water buckets, rake, lunge/ride horses for
exercise, groom horses, bath horses, and aid in medication to horses.
Therefore, once chores were finished and I served my three hours of
work, I was given a lesson. I did my internship two days a week for
three hours a day working for my lesson.
Likewise,
I'm doing an internship with the Helen Woodward's Equine
Hospital. It's a spectacular experience for me to gain knowledge. I
first started out as a volunteer. I worked with two different types
of horses, short-term patient and long-term rehab ones. In addition
to walking the horses I also get to groom them; making sure they
present themselves well and are healthy. I recently started my
internship and have become more knowledgeable on the career of
veterinary medicine. I get to observe surgeries and assist veterinary
technicians in medicating horses. For example, two months ago I had
the amazing opportunity to observe a tooth removal surgery. It was an
incredible experience working with the equine surgeon and other
veterinary technicians. At one point, Dr. Richardson and his advisers
asked me to get him some tools, and let me step closer to take a look
at the process. One of his advisers asked me to get materials such as
bottles of sodium chloride. In addition, Dr. Richardson directed me
to open a squishy, gum material, which you place to fill the gap in
the horse's tooth following up for aftercare. In addition, I got to
observe a sinus flap surgery with a full recovery and it was
incredible. I got to watch Dr. Vasquez work, and explain each step of
the surgery. I also was able to see the full recovery process, which
is when we put the horses in a pool to recover. It is rarely done,
only in special cases, and I was gifted with that amazing
opportunity. In both surgeries, I was given the opportunity to stand
so close during the surgery and observe the exquisite techniques
performed by the equine surgeons. I'm beyond grateful for the
internship and cannot wait to continue it. I go to my internship
Wednesday mornings before school for two hours and late Friday
afternoons for three hours. I spent an average of five hours each
week at my internship.

Similarly,
I see my activities as "forward looking" to prepare me for
college. In college, I want to study equine science. My ultimate goal
is to become an equine veterinarian. I'm determined to finish high
school with strong grades, get into an amazing four-year college, and
get my pre-requisites and general education done. Then, I'd go
veterinary school. I know my future hold great possibilities for me,
and I cannot wait to seek them! It's important me to me to study
equine science because, not only do I have a passion for it, but I'm
capable of doing amazing things in life. The change I hope to seek
via my volunteer activities involves allowing youth the ability to
challenge themselves earlier on, and the option to take risks,
because in the end, we grow as an individual. Lastly, if I were to
look back at my volunteer activities in ten, twenty, or even thirty
years, I do think my youth involvement in volunteer work made a
difference. All my volunteer work has provided me with the
experience, the responsibility, and the ability to work in a
professional environment. In conclusion, my parents are immigrants
and worked hard to get their education and make a good life for us in
America. Even through times of struggle, I look towards them and
think about how they persevered through it. They set a great
foundation for me, but I've worked hard to improve that foundation
through my volunteer work, and I cannot wait to see where it will
take me.