Name: Javon Wilson
From: Chicago, IL
Grade: junior
School: Perspectives/IIT Math & Science Academy
Votes: 0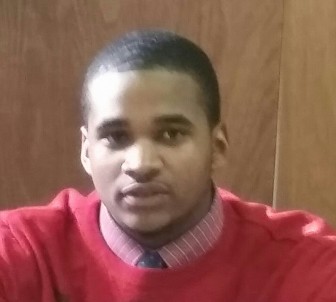 A
Helping Hand

I have been lending a helping hand for at least three years feeding
the homeless during the Christmas season. My church, Heaven Hands
Ministries, do mission work this time of the year by giving a gift
box of love, providing the homeless with a meal and spreading the
Word of God. I assist by helping to make sure the homeless are
seated, bring them desert and condiments, refill their drinks and
food if they want seconds. I do it with a smile because I know that
their situation is not easy for them. There are families with
children that attend our event so I like putting a smile on someone's
face and being helpful. Life can be hard so I like making the world a
better place. There is enough going on in the world that is sad and
disappointing. When I help someone, I know that it is the right thing
to do and I am making God proud. At our church the church members
donate hats, gloves, deodorant, toothbrush, toothpaste and a snack
for the gift box of love that is passed out to those that attend.
Sometimes we get donations from relatives, friends and stores.
Watching how we as a church community do mission work for those less
fortunate encourages me to do the same which also makes me proud when
I serve the homeless. The Christmas season is about spreading love so
what better way for me to lend a helping hand to some that need it
most.