Name: Liberty Shaw
From: Garland, Texas
Grade: zoologirl74@gmail.com
School: zoologirl74@gmail.com
Votes: 1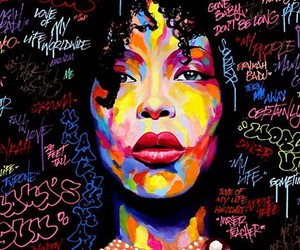 My environment has shaped me into
an independent thinking and productive individual that has allowed me
to pave a positive path for my future in the long run. I come from a
rather small family which includes my mother, father and younger
sister. I have been raised my whole life in the same neighborhood for
18 years and I plan on staying here for a couple more years. It is
very peaceful, everyone gets along just fine and overall, it has a
friendly vibe. I reside in an older neighborhood where the average
age is around 45-50 single and married people, so having a lot of
friends on my block is very few and far in between. The friends I do
have come mostly from my school or at church. My family is originally
from Arkansas and moved to Dallas, Texas 23 years ago. They came here
looking for better job opportunities and to raise a family here
because the economy was excellent and because of other family
concerns. From my educational aspect, I am very thankful for my two
favorite 5th grade teachers, Mrs. Tunnel and Mrs. Elms, who genuinely
loved helping me get where I needed to be and was there for me when I
was down and when I was in my weakest moment. If it was not for them,
I would have not gone on to do better things in my life and because
of them, I am truly able to do anything I put my mind to if I just
stay persisted and work hard. Teachers do make a big difference in a
student's life and they have tremendously impacted me in a positive
way that I will never forget, and until this day, I still stay in
contact with them and make trips from time to time to visit them and
see how they are doing. Every single time they see me, they are
excited and ask how I am doing in high school and what degrees and
schools have I chosen to pursue. Thanks to my family, friends and
teachers, I am able to attend college and have confidence in going
for my doctorates degree in hopes of becoming a doctor someday to
help people and help transform lives.