Name: Madison Elizabeth Parmiter
From: Charlottesville, VA
Grade: Sophomore. I'm a Junior this year.
School: Albemarle High School
Votes: 0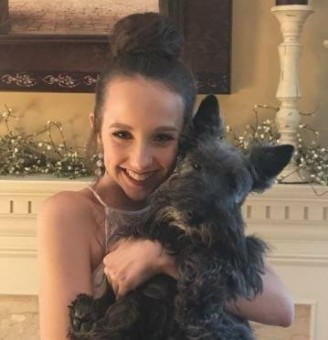 The area that I chose to volunteer in is my Church's Sunday School
Class. I help in the Pre-K/1st Grade Sunday School class three to
four hours per month on average and sometimes more depending on
schedule needs. My primary responsibility is to assist the teacher
while she is explaining that week's Bible story to the children. I
also help with the activity we do, which is usually coloring or a
craft that is related to the story. During activity time, I help the
children with gluing, cutting, additional explanation, and so forth.
Other responsibilities I have include taking children to the bathroom
and making sure they pay attention to the teacher while she is
talking. This is where my biggest challenge as a volunteer occurs –
having to be firm with the kids while still trying to be pleasant to
them. On the one hand, I need to be sure they pay attention and learn
the lesson, but I also understand that they are still very little and
don't always understand that they are disobeying or doing something
wrong. I don't generally enjoy this aspect of my volunteering and
telling the children "no" or being firm and strict with them is a
really hard thing for me. Nevertheless, I usually find a way to
balance firmness with patience, and what gives me the most
satisfaction is seeing the children learn and grow and strengthen
their relationship with Jesus and God. I have learned quite a lot
from this volunteer experience but what stands out most to me is
understanding that volunteering is a real gift as it helps others.
And while it also makes me feel good, I know that if I feel too proud
of myself, then I am missing the point and am volunteering for the
wrong reason. My career goal is to be an event planner for Walt
Disney World. I believe that my experience working with children and
helping them grow and learn will help me in the event planning field
because my experience working with children will help me through
challenges I will face doing event planning for children. "Forward
Looking" to me means seeing what I want as a career and then
shaping my life in that direction with a progression of activities
that prepare me for that career. I believe that in the future, when I
look back at this period of my life, I will see that my volunteer
experience made a huge difference in preparing me for my event
planning career. I believe that in order to be successful in the
event planning field for Walt Disney World, I need to gain experience
in working with children. My "Forward Looking" approach is
guiding me towards my desired career and is helping me be more
focused on my career goals and more sure of myself. As a result, I
will be in a strong position to achieve and be successful in an event
planning position with Walt Disney World.