Name: kevin sampaio ward
From: clovis, CA
Grade: kevin.ksw.ward@gmail.com
School: kevin.ksw.ward@gmail.com
Votes: 0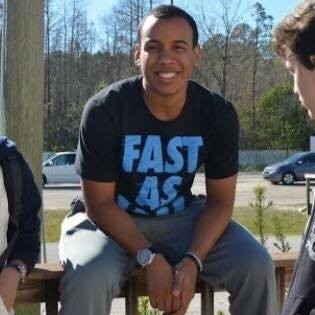 Kevin
Ward
1
May 2017
Helping
the Youth
Since
I was young I have been involved with kids, playing around with them
helping them with what they needed. The main cause is because I use
to go to a Christian school when I lived in Brazil until my seventh
grade, and the school was the one to provide this class trips to
orphanages, usually we would be divided in groups, and go twice a
month, to spend the evening with them and play around, I did this
from my 3 to my 7 with the school, when I got in to high school, we
started to visit hospitalized kids, and with my church I would go
until I moved here last year in august. We would give them some
gifts, help them with homework the orphanage gave them. I would
almost always help them with their home works, and always play soccer
with them, or tag, it was very fun.
But the hardest
thing, was for me to actually feel comfortable in the beginning,
because as I did not know them I was always afraid of doing something
that they would feel bad or something like it, as for this one time
that I passed the ball to one of the little kids, and he tried to
pass it back in one go, but I told him before not to because he could
end up falling, and in the begging he looked kind of mad so I told
him that he would be fine, so when we were playing around 10 to 15
minutes since I told him that, he actually fell on the ground and
started crying, so one of the ladies that was responsible was kind of
mad at me because I kept playing like that with him. But before we
left he came up to me and said "thanks", that was on of my first
time in there, and after he said that I felt really happy, and every
time I was to go there, we would play together.
The
thing that had me feeling really good of what I was doing, was those
little kids that would be almost crying when it was time for me and
my friends do leave, and whenever we were arriving there, they would
have the biggest smiles on their faces. That taught me that I could
bring happiness to people if I tried, even those that I do not know,
even if it's just a little bit, after this experiences with the
school, and with my church over there in Brazil, I know that if I try
I can get people to feel a least a little bit better than before.

This
activities I have been involved with make me want to have my children
involved with it as well, and if possible, once I get out of college
I am able to start something around here as well, if possible using
my major (computer science) in a way that can also benefit this
little kids. The main changes I wish to do, is make this kids that
either do not have families, or have to live in hospitals, to have a
little bit more of a happy life than what they have, so that I can
see more of those smiles that make me feel so good. I am not really
sure that what I have done so far would change anything, at least not
to this kids I have been with, in ten to twenty years from now,
because even thought me and some of my friends would do this, if
there is not enough people willing to do it, so that this kinds won't
feel bad or bored, I really can not see how my efforts would make any
difference. But I really wish that that after I am done with college,
I can use my knowledge to also make this kids' life a little
better.