Name: Carly Verbeke
From: Port Huron, MI
Grade: cverbeke95@gmail.com
School: cverbeke95@gmail.com
Votes: 0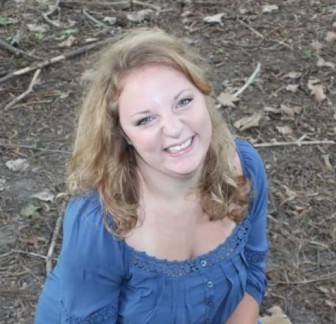 I've never been the type of person to work for money. What I mean is, most
of my "work experience" comes from (unpaid) volunteer
opportunities. When I was in fifth grade, it was arranged with my
teacher that if I did well in my classwork throughout the week, I
could spend half my Friday working with the Early Childhood
Developmental Delay classroom. The kids in this room had cognitive
disabilities, and the teacher wanted me to work with them to serve as
a role model. Throughout middle and high school, a running joke
evolved between all of my friends that "You should not take Carly
into any major city unless you are prepared to stop and talk to the
people on the streets, get to know their stories, and take them to
get meals or clothes or blankets," and they're not wrong. I
cannot stand the idea of another person going without something that
I have so much of. That's why I spend so much of my time giving
back to the community in any way that I can. Being a Michigan
resident, I am no stranger to the extreme conditions the winter
brings every year. I am also not a stranger to the amount of people
in my community who live in the streets and are therefore subject to
these conditions every year. It breaks my heart to pass families on
the streets who obviously cannot afford to be properly dressed to
face the plummeting temperatures.
That's why, every winter, I volunteer as much time as I can in the local soup kitchens.
My youth group also has an annual event that takes place the second
Saturday in November that we call "Triple H," or Helping the
Hungry and the Homeless. The event consists of building a cardboard
box community in the park for the participants to sleep in that
night. We also go without food for, well, as long as we can. The idea
is that this would draw attention to the homeless problem in our
community. Instead of seeing (and ignoring) a homeless person asking
for money on your commute to work, you were going to see around 75
middle and high school aged kids spending the night in a park, when
it was obviously too cold and potentially dangerous to do so. It was
a little harder to ignore. Our friends and family members would be
made aware of our fast and would be given the opportunity to pledge
us money for each hour we went without food.
The point of doing all of this, beside simply raising awareness to the issue, is that we
figured if each participating student got 15 people to "sponsor"
this mission for just a dollar per hour, and if we each took on the
fast for at least 30 hours, we would be able to raise around $450 per
student. If the entire youth group decided to participate in the
cause, it would raise roughly $33,750 that we could use to purchase
food, blankets, coats, mittens, clothes and the like for the
suffering families in our community. It's an amazing activity to be
a part of every year, and as much as I love taking part in events
such as this to help with the homeless epidemic in my community,
homelessness is but a mere sliver of the real issue that needs to be
addressed: equality. I plan to spend the rest of my life "leveling
the playing field" for everyone, not only in America but around the
world. I believe that everyone deserves a fair opportunity to be
successful in life. I know that "success" looks different for
everyone, but I also know that it can never be achieved if you don't
even have the things necessary for day-to-day survival.
I'll never be able to provide everything that the world needs to truly
become an equal-opportunity place, because that looks different for
everyone too. For someone like me, that would mean to simply get rid
of all the physical barriers in the world. For the homeless man on
the street, that means providing him with a functional home, food,
clothes, and a secure job. But let's say that the homeless guy on
the street is a returned war veteran that suffers from PTSD: now he
needs all of that to be provided for him, but he also needs his
mental illness to be treated, which means that the treatment and the
medication needs to be paid for. What about that seventeen year old
girl that never got to finish high school because she had to drop out
to raise her four younger siblings? Or the boy in Africa who can only
dream of school because he can't even get to a living area with
clean water? I won't even get into the human trafficking crisis
that exists because humans are somehow seen as a fair trade for
money.
I know that the world is an unfair place and that there is way too much
that needs to be done in order to give everyone an equal opportunity
for success, and I'm not expecting to ever be able to make it that
way. However, I also know that the world has a lot of potential for
improvement in these areas, even though it will always be far from
perfect. I believe that the way to start making the world a more
equal environment for success is to offer everyone an opportunity to
receive an education. That's why, in my first year of college, I
took the opportunity to job shadow a former teacher and tutor her
students. I'll continue to address this issue by earning my TEFL
Certificate through studying abroad which will help prepare me for
volunteering with the United States Peace Corps to teach overseas and
therefore provide an education to the youths that wouldn't be
receiving one otherwise.
I also plan on going into my own business venture of sorts with a
friend to start a shelter for homeless people to have their own place
and establish themselves in the world free of charge. I hope to
expand my portion of the shelter to reach out to troubled teens, so
that instead of believing the lies that society tells them and
settling for meritocracy after they get released from juvenile
detention centers, they will have the resources available to them to
help them achieve success. When I tell people that I've never had a
traditional (paid) job and that I plan on continuing a career in
volunteerism for the rest of my life, they look at me like I'm
crazy. But the thing is that volunteering gives me something that
money never could: the satisfaction of knowing that my volunteerism
is making the world a little easier for someone else.

The hardest thing for me about continuing my career in
volunteerism is that I know I won't be able to change the world for
everyone, but I have incredibly high hopes for what I will be
able to do for the world with the proper resources and support, and I
don't think any of it is unrealistic. I believe that everyone on
this Earth has the potential to achieve success, and I believe that
everyone can achieve it with the proper help. I would like to think
that if I were to look back in ten, twenty, or even thirty years the
activities I've taken part in will have made a positive impact on
somebody's world somewhere; whether it be because they were able to
receive proper clothing to help them through the winter so they
didn't end up getting pneumonia, or that for once they didn't
have to worry about where their next meal was going to come from, or
because that homework finally made sense they were able to go
on in school and land a good job.
The thing is that even if I did look back in thirty years and none of those things
seemed to make a big difference in the world as a whole, I know that
it made a difference in the individual worlds of the people who
needed my help in that time. That's what volunteerism is really
about: being that tiny spark of hope that someone, somewhere, needed
in order to change their life for the better.