Name: Edwin Lopez
From: Houston, Texas
Grade: Freshmen
School: North Houston Early College High School
Votes: 0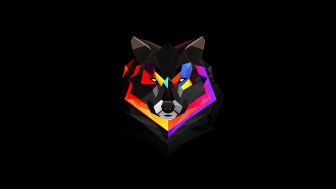 Houston
"Houston,
we have a problem", is a phrase that is heard often to symbolize a
problem. Houston's problem is that we have too many homeless people
in our streets with most of them not receiving any sort of help.
Although people think that they're homeless because of something bad
that they did, the reality is that most of them don't have any blame
to their homelessness. Some homeless people were affected because of
drug abuse and because they don't receive any benefits from their own
community.
To
fight this I joined my local church to donate goods to homeless
victims and to visit shelters that were close to that certain area,
San Carlos Barromeo Catholic Church in the northside Houston area.
When I was helping in their food drive I saw that many of the people
that received help were either had financial problems or were
homeless. The food drive took place every other Saturday in which I
would be with other volunteers helping give out food and in some
instances the church would donate furniture, toys, and clothing.
Participating in the food drive was not the only instance in which I
volunteered to help. Our church also drove us to donate food directly
to the homeless. Along with also going to retirement homes and giving
food to elders while also talking them and getting to know them
better.
A
problem that I encountered when I was volunteering; for example, in
the food drive many of the people didn't seem like they actually
needed help. Most of the people that went drove nice cars to get
their rations in the food drive. On top of that many of the persons
that received help were asking for more food even though our portions
of food were low. A big challenge that I had as a volunteer is that I
was very unconfident with myself when I was participating. This was
soon left behind as i go to know other students that also
participated in the food drive and other activities that were taking
place. This was a great satisfaction that I felt within me since most
of the people that volunteered already knew each other while I didn't
know anyone there.
I
have noticed that my community doesn't really care about their
environment because people pass by others that are in need and do
nothing about it. Almost everybody only cares about themselves,
although there are some people that take advantage of other people's
deeds you should always try to help others with what you have. I hope
that this will change in the future, so others can live in a united
community. I hope that this will change in the future, because if we
all come together as a community we can make the world a better place
even if it takes us a really long time or a short time.