Name: Kimberlyn Caywood
From: Georgetown, Please Select...
Grade: 12th
School: Homeschooled
Votes: 0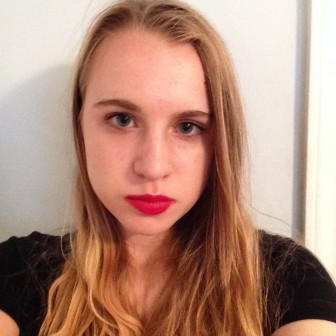 I started
volunteering at our local humane society my sophomore year of high
school. As a senior, I have completed over 100 hours of volunteering
there. My primary job was to socialize the animals, making them more
adoptable, but I also washed them and helped visitors as well.
One of the most
rewarding experiences I have had while volunteering there was the
adoption of a pit bull mix named Roxanne. She was skittish and
sometimes aggressive, so she couldn't live in a home with small
children or any other animals. Out of the nearly 200 animals housed
there, she was my favorite, and every week I would visit her. We
already had one dog, so, realistically, I knew adopting her wasn't
an option, but I still hoped it would somehow happen anyway.
Roxanne was a dog
who had already been adopted out several times, but the final time
came when I was actually there. I saw her leave with a new owner that
wasn't me, and I cried a little. After over a year of living at the
humane society, she had a home, with people who loved her.
My biggest
challenge as a volunteer was time management. I'm a dedicated
student, so balancing schoolwork, community service, work and
extracurriculars was definitely a challenge. I'm glad that it's
something I made time for, though: not only was it a worthwhile
experience that developed character, but ultimately, it would help me
decide my career path. I'm now planning on becoming an executive
director at a non-profit, and hope to work with a variety of causes
throughout my career, from women's rights to food insecurity.
I've always
been so involved in social issues that volunteering was something
that I genuinely loved. The most important aspect of it to me was the
attention I could give to the animals, and, particularly, when I saw
adoptions taking place and knew that my love was a small portion of
that. As someone who has dealt with anxiety and depression for much
of their life, it made me feel like the future was something I could
control, through the positive impact of volunteering.

This experience was "forward looking" because it contributed to
the skills I would need as an executive director. "Forward
looking", to me, means looking to the future-preparing so that your
dreams do not stay dreams, but become reality, and taking measures to
ensure that this world is left better for future generations.