Name: Paige Parker
From: Bowie, MD
Grade: High School Senior
School: Bowie High School
Votes: 1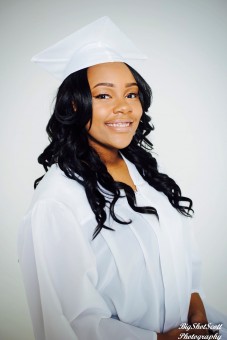 "Ubuntu" is a
shortened version of a Zulu proverb, "Umuntu ngumuntu ngamantu",
which means: "I am a person through other people. My humanity is
tied to yours." The phrase conveys the idea that a person cannot
be complete if others do not enjoy full humanity. I learned at an
early age that if you take this concept to heart, you will know that
if one group within society is denied its humanity, then no
individual in that society can fully realize his or her own humanity.
The spirit of Ubuntu is what motivates me to constantly find ways to
give back to my community.
My years of
community service have been very rewarding. I learned to be more
compassionate and have a deeper understanding of the needs of others.
I have also developed a sense of gratitude, not only for the things
that I have available to me, but for being in a position to help
those who are less fortunate. Community service has taught me that
there is a universal bond that connects all humanity because when you
help the community, you help yourself. Hence, to whom much is given,
much is required.
I have been involved
in community service for years through my church as a junior
missionary, in my community through the Youth Advisory Program for
Prince George's County Maryland, and through my involvement with
Daughters United in Christ. I estimate my participation in community
service activities to total four to six hours weekly. Additionally,
both my parents are strong advocates of community service and created
many opportunities for me and my siblings to accompany them and
participate in various projects. My mom would cook food every over
Friday and we would deliver it to women's shelters throughout the
area. During one of our visits to my mom met a group from a local
church and eventually visited their church and became a member. The
lesson in that is, when you think you are being a blessing to someone
else, you will also be blessed.

My dad passed away unexpectedly in August 2016. He was a model for
what it means to have a giving heart; doing things for others without
expecting anything in return. He is the reason I want to be a nurse
practitioner and I will work hard to keep his legacy alive by
continuing my commitment to community service.
When I start
college, this fall, I plan to do get involved with a local church and
volunteer my time and talents to give back to the community. I would
love to join a missionary program. I also plan to join at least one
program at my university that is dedicated to giving back to the
community.
I need to stay
involved with my community and help raise the level of humanity
extended to the less fortunate. I have to remember that "I am a
person through other people. My humanity is tied to yours." There
is no us versus them…there is only us.