Name: Rhyan Johnson
From: Kansas City, Missouri
Grade: Senior
School: Hogan Preparatory Academy
Votes: 0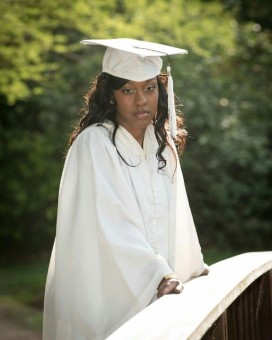 Rhyan
Johnson
I
volunteer at United Believers Community Church and I work in the
teenage section watching over the children. I chose to do volunteer
work at United Believers Community Church because it is very dear to
me. I have been going to this church going on five years now and I am
very passionate about getting the word out to the younger youth. I
volunteer four hours every Sunday all throughout the year. As a
volunteer at United Believers Community Church I talk with the youth
about the Lord our Savior. We also sing gospel music to fill their
souls with the passion of the Christ. We pull out scriptures and read
to them the importance of the Lord. Playing games and watching movies
about the Bible and the Lord is essential to get the youth even more
interested in learning more about their God. We talk about our own
experiences with the Lord and how he has helped us through our many
trials and tribulations when it comes to prevailing and overcoming
many obstacles in life. My biggest challenge as a volunteer at United
Believers Community Church is having to hear the many struggles that
the youth that I work with has gone through. It hurts me to hear the
tribulations that they are in, but we know that they will always
prevail. As a volunteer knowing that I was here to help change a life
or make someone feel good about themselves is the best part about
volunteering at United Believers Community Church. Getting to know
that someone took something positive away from what I taught is
simply sensational. I have learned that not every child has someone
positive to look up to. Having one of them come up to me after the
service just to let me know that I made a difference in their life
helped me to learn that my journey does not stop here. I will push
forward so that I can do more for the youth in my community and
beyond. In the future, I hope to touch many children with the word of
god. I want to have a community where kids can come to church if they
even just need prayer or feel like they can't talk to anyone else.
I think my volunteer work will have paid off and be remembered
because of the huge impact I will have left on the kids.