Name: Nikki Wong
From: San Marino, CA
Grade: 12
School: San Marino High School
Votes: 0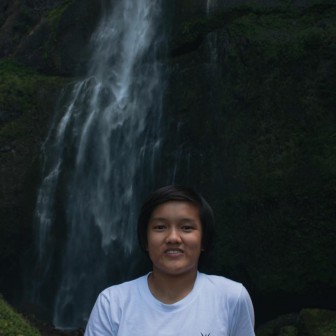 The
Impact of a Smile

Since the beginning of sixth grade I have immersed myself into
volunteering hours of my time to my community. I have worked in
various fields, and gained important life experiences because of it.
Over the last six years, I have donated over 700 hours of my time
volunteering. I chose my local senior center to focus most of those
hours at because of their warmth, acceptance, and gratitude they have
towards me. But to me, volunteering is not something to boost my ego.
I do this because I genuinely enjoy putting a smile to these senior
citizen's faces. I believe that making just one person's day
brighter is the most gratifying experience to grasp. I usually
dedicate around 30+ hours a year with the senior center alone, but
over 115+ hours a year combined with other programs. As a volunteer,
my responsibilities ranged from very low menial office tasks, to
being in charge of a whole group activity. Having a huge
responsibility for an event was probably my biggest challenge of all.
For example, I was the lead scorekeeper for senior women's
basketball games. During one of their most important tournaments, I
had to train multiple volunteers on everything they needed to know
about scorekeeping in less than thirty minutes. . . even though they
had no knowledge about the game of basketball. It was frustrating at
first, but I learnt to be patient and give everybody a chance to
learn and grow. Learning that communication is the most important
life skill someone can learn. I now plan to continue my education in
hopes of becoming a Physical Therapist, but I still plan to continue
sharing my time and knowledge to people who need it most. 'Forward
looking', to me, means that I'm constantly seeking for ways to
improve and refine the skills that I have, so I can become the best
version of myself I could possibly be. While at the same time, I aim
to motivate other people around me to follow my path, and volunteer
to groups and organizations they are passionate about. To me, the
phrase 'little things make a difference' has stuck with me ever
since I heard it. One giant gesture may be applauded, but I think
that the multiple small actions are the most memorable and
thoughtful. I hope that my hours of volunteering made someone's day
brighter, their workload easier, or has just positively impacted one
person. If I accomplished that, I believe my hours of volunteering
was worth it in the end.