Name: Jordan Harris
From: Evanston, IL
Grade: Junior
School: Northwestern University
Votes: 0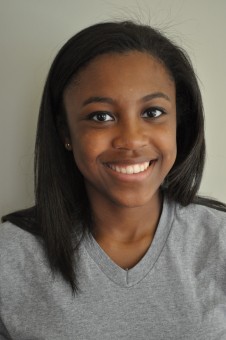 AJordan
Harris
Northwestern
University
Youth
Forward Scholarship
Increasing
Accessibility to Health Information

I choose to volunteer my time and
service in health and wellness with the Community Health Corps (CHC),
a student organization that focuses on accessibility to accurate
health information and mobilizes health resources in Evanston and
Skokie, both communities within the Chicagoland area. CHC connects
individuals to local health organizations through health desks at
local public libraries. The
health desks operate on the belief that access to qualified health
information is a human right. We provide action cards created by
internal task forces based on monthly themes and approved by the
Evanston Health Department to ensure accuracy.
CHC addresses health disparities
and provides access to health information regardless of economic,
political, or social background; ultimately aiming to improve health
outcomes through literacy empowerment, which fits with my
ultimate career goal of helping to close economic and social gaps in
healthcare. CHC gives me
the rewarding opportunity to see first-hand the importance of health
literacy, and how volunteering can have a positive impact on
someone's daily life as I help to educate and respond to questions
on health and wellness.
I volunteer at CHC for three
hours a week – guiding community members to local health
organizations and helping them to navigate their health concerns. I
also serve on the Community Outreach Task Force, which develops
partnerships and strengthens our awareness of other organizations in
the local area that include homeless shelters, fitness centers,
federally qualified health centers, and elderly homes.
My biggest challenge at CHC is
helping community members understand the sincerity of the
organization's purpose amidst skepticism, and drawing awareness to
the validity of health solutions presented at the desks.
My greatest satisfaction working
with CHC is the exposure. I
am now keenly aware of the importance of keeping consumers and
patients at the forefront of decision-making, and feel prepared to
have an impact in my community as a practitioner and business leader
in medicine by being forward-looking.
I understand forward looking to
be progressive and anticipatory of future change. My
volunteer experience with the Community Health Corps is forward
looking in that I am required to adapt to the changing landscape of
healthcare and the needs of the community in order to be effective.
The
change that I seek to foster as a community leader in medicine is to
make a global, positive impact where medicine intersects with
multiple disciplines and the daily health challenges people face. I
want the general population of people and the medical profession to
change how healthcare is received, understood, and broadly accessed.

If
I were to come back in several years and look at the impact that my
volunteer work has had on the Evanston and Skokie communities, I
would expect to see a difference – seeing increased collaboration
among local health and more wellness businesses in the area. I would
also expect to see an expanded program rooted in the Community Health
Corps, which I know will prove effective and improve the wellbeing of
community members for generations.
Essay
Word Count: 495 words