Name: Xilian Sansoucy
From: Providence, Rhode Island
Grade: 12
School: Classical High School
Votes: 79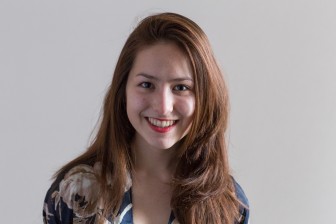 Growing up in urban schools, I discovered there are many issues in our
education system. In high school, I advocated for change in my
schools by volunteering with many community organizations.
As the Co-chair of the Board of Directors for Young Voices, I lead
monthly Board meetings. As part of the 2014 Providence Mayoral
Candidates Forum planning committee, I co-developed an education
platform of issues signed by all mayoral candidates. I've helped
conduct statewide research on school discipline, reaching over 1,500
high schoolers, then presented the data to the Providence
Superintendent. Along with testifying against high-stakes tests as a
graduation requirement, I've also had pieces published by
organizations like the Nellie Mae Education Foundation, the Annenberg
Institute of School Reform, The Journal of College Admissions, and
Rhode Island Public Radio. In a video series called "#RealTalkPYC,"
I interviewed Providence residents about their experiences with our
public schools. I also helped direct and emcee the #RealTalkPYC
Forum, gathering over 100 Providence high schoolers to discuss how to
improve education in our community. Along with speaking on panels for
Urban Education classes at Brown University, I've facilitated
Restorative Justice trainings at Providence After School Alliance,
the Nellie Mae Youth Leadership Institute, and Providence College to
encourage future educators to approach discipline differently.
Through speaking at the New England Secondary School Consortium
Conference and the Rhode Island Kids Count Factbook Breakfast I've
inspired adult leaders to push for change in their respective
communities. I've also volunteered with the Providence Mayor's
Office, the Mayor's Children and Youth Cabinet, Brown University's
School of Professional Studies, the Brown Leadership Institute,
WaterFire Providence, and at my high school teaching Mandarin Chinese
language and culture classes.
On average, I volunteer between five to seven hours per week throughout
the entire year. My biggest challenge was leading the Host Committee
for Young Voices' annual event, Emerging Brilliance, to raise more
than $39,000. As a lead fundraiser for the organization, I've helped
raise over $170,000 through grants and donor solicitations to
philanthropists, local businesses, and individual donors.
Volunteering shows me that I can inspire change in my community while growing
tremendously as a leader. My experiences have taught me how to
communicate effectively, speak publicly, understand policies, analyze
power structures, and network. Volunteering matters to me because
it's the primary way we can improve the quality of our lives and
communities.
Looking back, I've reflected on my accomplishments in high school that were
"forward looking." I've learned that leadership is not about
individuals. It's about the change we make together and how that
impact is sustained. While I have helped make some changes in my
school system, my journey has just begun. I'm passionate about
improving our nation's education system and I will continue this
important work. My plan is to inspire other youth to reach for new
opportunities, to volunteer in their communities, and to be forward
looking. Then, we, the next generation, can work together to be the
change we are looking and yearning for.