Name: Samantha Roth
From: Henryville, Indiana
Grade: 11
School: Henryville Jr./Sr. High School
Votes: 81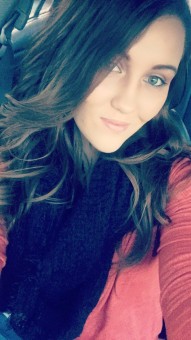 My main area that I volunteer in is my community. There are so many
people out in the world that need our help. Although there is not
much I can do to help those in other states or countries from where I
am, I can help those in my community. Growing up in a small town like
mine, everyone knows everyone. We all know each other's situations
and problems and because of that we are a very close community. My
town has been through a lot especially in 2012 when the town was
destroyed by an EF-4 Tornado. Many people were left homeless and even
more injured. To this day we are still cleaning up debris throughout
the town. During this time, I was able to volunteer every day from
March 3rd until the end of the summer. I have always
wanted to use part of my life to help others and that is exactly what
I have been doing. I am also a member of my school's volunteer
organization, Key Club International. I am a three sport athlete for
my school and each of our coaches make sure that we do some volunteer
work as well.
Throughout my 4 years of high school I have approximately 304 hours
of community service through my school organizations. I cannot
estimate how many hours I have volunteered since I was little though
because I was out almost every day helping in my community doing
something.
Since I was nine years old, I have volunteered working at our local
Youth Sports Complex as a concessions worker and a coach for little
girls' softball. My responsibilities as a Key Club Volunteer in my
town now consist of helping people carry their groceries when the
Food Truck comes, and helping to run the Haunted Halls at our high
school so kids have a safe place to go on Halloween. During the time
of the Tornado I had many jobs. I helped to search houses for anyone
that could be trapped inside, I worked at the local churches helping
to make care packages, I helped Little Caesars to serve pizza and
food to all of the workers in town helping to clear torn down houses.
I also helped to watch many people's children since we were unable
to go to school at that time, because it had been destroyed.
My biggest challenge as a volunteer is seeing the amount of people
that truly need help. It is so hard knowing that these people are not
being cared for and some are even abused. When people see homeless
people they automatically assume that they are crazy or a drug addict
and maybe they are, but maybe they aren't. But have you ever
stopped to think that they still need your help. The United States
has more homeless people within its borders than it does people who
have homes. That is a very sad statistic and it makes me ashamed that
we are not trying to do more to help these people.
The thing that has given me the most satisfaction as a volunteer is
seeing the look on someone's face that I have helped. It is the
best feeling in the world to know that you have truly made a positive
impact on someone's life. I do volunteer to get praised for it, I
volunteer because as human beings we should always want to help each
other to strive in the world.
I have learned over the years that volunteering isn't supposed to
be something people do to be praised for. It is something you should
do because you feel in your heart that it is your responsibility to
help others in need. I know that when I volunteer I am doing it
because I hate to see people suffer and struggle to get by in this
world. I do it because I would hope that were I in the situation that
many people in the world are in, I would want someone to care enough
to help me too.
I have always wanted a career in a field that helps people. When I
was little I wanted to be a doctor or a nurse so I could heal people.
As I got older I wanted to be a journalist so that I could travel the
world and help to get peoples stories out to the public so that they
could see that those people need help. Now though as I am completing
my last year of high school I have decided that I want to work in the
Justice System. I have decided that, because I am not really cut out
to be a police officer, I am going to be a Forensic Scientist.
Through this career I can assist the police in finding criminals and
help the victim's families get closure knowing that suspect is off
the streets. I would really like to work for the A.T.F. and work as a
Forensic Explosives Specialist to help detect where threats cold be
and perhaps save thousands of lives.
Forward looking to me means always having an idea or goal for the
future. I know that I have a goal to volunteer at a minimum of 200
hours a year. There are 8,760 hours in a year and taking 200 out of
that if not a big loss. Most people would spend that time playing
video games or getting some extra sleep. Why not use that time to
help someone, and try to make their life a little better?
What change do
you seek to foster in the world via your volunteer activities?
I hope that I can impact as many people's lives as I can through
volunteering. Whether it be the people I'm helping or convincing
other people to come out and volunteer as well. The more people we
can get out volunteering is more people we can help. These people in
need are our neighbors, our classmates, and our family.
If I were to come back later on in life to my community, I would hope
that the things I have done have helped to improve my town. Hopefully
years from now our school is stilling hosting the Haunted Halls
because it is very fun event to not only attend but to be an actor
in. It gives the children a safe place to go and get candy and eases
the parent's minds because their children are safe from being taken
or hurt. I would hope that high school athletes are still going and
volunteering at the local little league and are helping to run camps.
I would hope that the people I got involved in volunteering are still
continuing to help people.