Name: Carrie Shephard
From: West Chester, OH
Grade: High school senior
School: University of Cincinnati
Votes: 0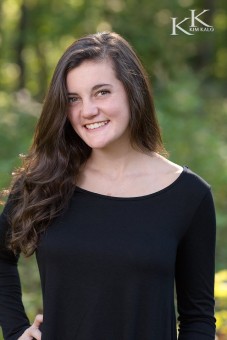 My
specific area of interest in volunteerism is homelessness and
poverty, especially with children. As a future teacher, working with
children has been an absolute joy and something near to my heart and
passion. As a child, and especially once I was in junior high, I have
spent hours every summer and during the school year volunteering with
my youth group through soup kitchens in Cincinnati, Ohio, to outreach
work like car washes, grocery giveaways, block parties, and yard work
all over the tristate area, to hurricane relief and child care in
Brooklyn, New York, all the way to working in orphanages in the
Dominican Republic and Thailand. Mission work is my absolute passion
and it is something I have been deeply involved in my whole life.
Although
there is an endless amount of joy in mission work and volunteering,
many struggles come with that. It is so difficult to see what others
are going through and how different they live compared to myself. It
breaks my heart to know that the children I worked with in Thailand
were at one point in their life living on the streets, sexually and
physically abused, and homeless. The sweat and tears are just a few
things that come with volunteering and mission work, but every bit is
worth it just to see these people smile.
Volunteering
has helped me realize how much I care for people, especially
children. This will help me in the future because as a teacher, you
can witness to children through how you act and treat them. I believe
that all a child needs to learn is a teacher who respects them and
cares deeply for them and treats them with love and kindness. I also
plan to minor in Spanish, where I can welcome in students with a
Hispanic background to feel more welcomed at their school and help
them learn English. Speaking to them in Spanish will relate to them,
which will all-together encourage them and include them.
Volunteering
has been the joy and passion of my life and that will never end. I
will teach like I volunteer; wholeheartedly and lovingly.